Special feature: Ag Drive
---
NZ's farm vehicle and machinery injury statistics are well-known, for all the wrong reasons, but Waikato's Andre Syben is on a mission to help change the culture of an industry that "must do better"
Andre's innovative training company, Ag Drive, was created as a result of COVID-19 restrictions but it has evolved into something much bigger than a 'gap-filler'.
Andre has worked in the agricultural industry his whole life, both in New Zealand and throughout Europe and the US. His foundation company, AG Technology Group, has been contracted by German manufacturer Claas for the last 26 years to undertake research and development work for its tractors and equipment in New Zealand.
It was only a few weeks into lockdown in 2020 that it became apparent the usual schedule of testing during the New Zealand summer, followed by the team relocating to Europe to continue during the Northern Hemisphere summer, was not going to happen.
"They couldn't travel, and the international tractor drivers that come to New Zealand every season to work weren't able to travel either," Andre says.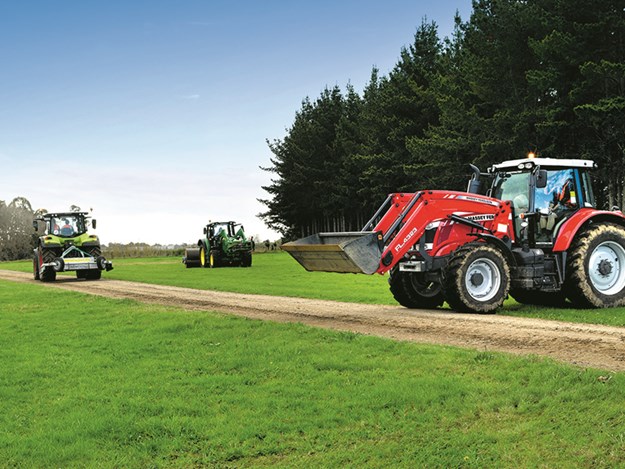 "We had a bunch of talented engineers sitting around 'twiddling their thumbs', so over a coffee, we came up with the idea that our existing team could retrain people in New Zealand to work as tractor drivers for the harvest season."
Within a couple of months, the company started working with Ministry for Social Development (MSD) to help move people into work who had been made redundant by COVID-19, with the first training course launched in July 2020. They ended up training around 150 people through the scheme and placing 80 people into tractor driving and farming jobs, filling the gap left by international tractor drivers.
"It was a very successful programme," Andre says.
The unemployment that accompanied COVID-19 eventually started to diminish, so Ag Drive moved its focus to work with Primary ITO to deliver tractor, motorbike, and quad bike training to farmers, launching in June 2021.
They established state-of-the-art tractor and motorbike training facilities in the Waikato. First, they created an indoor motorbike training centre in an unused AG Technology Group warehouse in Cambridge to train users of two-wheel, quad bike, and side by side motorbikes.
They also created a state-of-the-art tractor training facility at Mystery Creek, which proved to be so popular that the decision was made to move the motorbike training there as well. The facility replicates farming scenarios for realistic, practical training, with steep banks, ramps, metal, sand, and other obstructions, providing the type of terrain farmers and contractors may encounter on any given day.
The supplied fleet of machinery is comparable to the standard equipment that's used on most farms.
With five Primary ITO-approved trainers now on board permanently teaching machine performance, correct operation, and all aspects of agricultural machinery and contracting/ farming practices, Andre says the courses are suitable for people who are already working in the agricultural sector and want to upskill, as well as those who are looking for a career change or transitioning into farming.
"The training programmes are very interactive, with people out on machinery rather than in the classroom," he says. "There is a small theory component that can be done online beforehand if they prefer."
Courses include one-day (refresher), two-day (Primary ITO unit standards), and three-day (suitable for people new to the industry) tractor training courses. Attendees are trained in everything from machine maintenance to pre-start checks, cultivation, and silage making. And, if preferred, Ag Drive can come to the customer.
"We have a nationwide mobile service, so we can come to anyone in New Zealand," Andre says.
"We work with a variety of people, from large corporates to farmers, contractors, and machinery dealers.
"Of course, there are people who may not have chosen to come along to training, having been sent by their employers, but we have never had anyone leave without having learnt something. The courses are fun and practical, with people engaged from the start."
Andre says there are people who scoff at health and safety, but it's important, and New Zealand's track record is far from impressive.
He says some ag businesses may find their Health and Safety commitments with regard to farm vehicles difficult to understand but wants to assure farmers and contractors that they are here to help and assist them to become compliant.
"New Zealand has a shocking safety record: between 1 January and 31 March 2023, there were five farm deaths in New Zealand. And in 2022, there were 14 deaths and 255 vehicle incidents causing injuries that resulted in more than a week away from work," Andre says.
"In total, there are 22,000 injuries a year caused predominantly by a lack of labour, lapses in concentration, and incorrect operating practices.
"It's so important to lower the risk on farm by investing in practical training that's relevant to your situation so that we can all start doing something about these horrific farm fatality numbers."
Ag Drive is also working with Safer Farms, an organisation dedicated to leading and inspiring a safer farm culture throughout New Zealand to ultimately prevent injury and fatality on farms.
"We have a fantastic relationship with Safer Farms chair Lindy Nelson, CEO Stephen Esposito, and the Safer Farms directors and have been involved right from the start with their initiative. Half-arsed stops here," Andre says.
"New Zealand doesn't have a great track record, and we need to do better. And safety aside, good driver training also means we can get the best use from our farm vehicles, becoming more productive and efficient."
In addition to Ag Drive, AG Technology Group has recently launched AgWork NZ, an initiative that matches workers in the UK to agricultural employers in New Zealand.
With staff shortages rife and employers not able to find enough qualified employees locally, AgWork NZ works as a recruitment service for international workers: it sorts out all the paperwork to ensure hiring dairy farming, drystock farming, or tractor operation staff from overseas is as easy as possible. It has an exclusive agreement with Hartpury Agricultural College in the UK and is proving successful in finding suitable recruits for New Zealand.
AgWork NZ can help from very early on in the process — once an employer explains its staffing needs, AgWork NZ will review any existing applicants that may be suitable. If there aren't any suitable, it can advertise a position.
All candidates are reference-checked and interviewed, and AgWork NZ provides airport pick-ups and hosts for the night, sets up IRD numbers and bank accounts, and gives them an introduction to New Zealand road safety and machinery.
The recruitment applicants are aged 18 to 30 and are from the UK, Ireland, Germany, and Holland.
"There just isn't the staff locally who want to go farming or work in ag contracting in the current environment, and we saw an opportunity for people from the UK, Ireland, and Europe who want to experience our farming systems but may have been hesitant to come over without a really clear pathway into the industry here," Andre says.
"The AgWork recruitment model provides this, and it's proving to be hugely successful. Having a full-time recruitment person based in the UK has been a game changer — the process is very slick."
Often cited as an innovative business that has been able to pivot and diversify to adapt to the market, Ag Drive was recognised when it won the Innovation and Adaption Award and the Excellence in Emerging/New Business Award at the 2021 Waipā Business Awards. But it still needs support from higher up in order for it to reach its full potential.
"Where are the corporates mandating that their suppliers meet stringent health and safety standards? Where is the Government?" Andre says. "We need
to take collective ownership. These organisations should be subsidising
the cost of training to farmers to make it more accessible."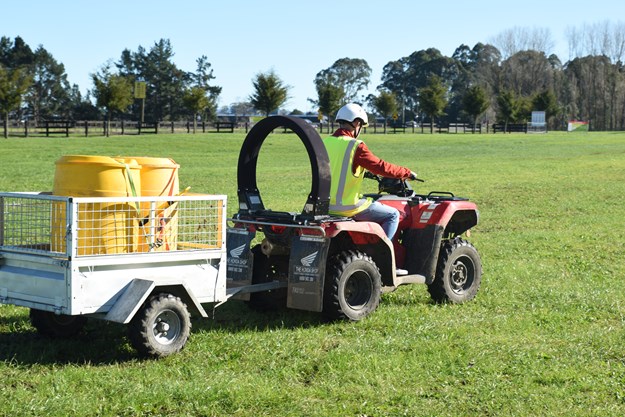 Ag Drive's tagline is 'change the culture', and the responsibility does not lie solely with the individual.
"From corporates who farmers supply to farm owners and employers of farm staff and workers themselves, we all have a responsibility to keep everyone safe," Andre says.
"Passing the buck, softening the message, and only talking about it isn't going to cut it. We need a serious commitment from industry and Government and a practical strategy to change the culture."   
Find new and used farm machinery for sale in NZ 
Keep up to date in the industry by signing up to Farm Trader's free newsletter or liking us on Facebook