Special feature: FCANZ conference 2023 wrap-up
---
The FCANZ annual conference held this August in Taranaki was made up of the National Fencing Field Day, AGM, Feedback Forum, workshops, and an activities day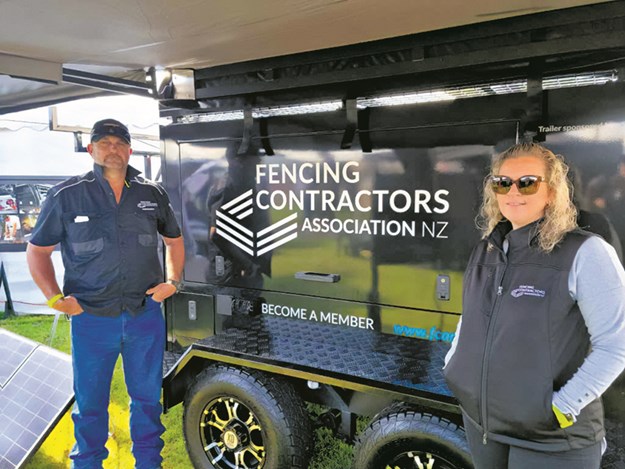 Almost 100 delegates attended — a mix of new and previous attendees — providing unrivalled industry networking opportunities.
FCANZ extends a huge thanks to association partners and sponsors who supported the conference and exhibited at the NFFD, and to the members who attended and made the Conference the success it was.
Wednesday's third annual FCANZ National Fencing Field Day featured the largest number of exhibitors yet.
"Unfortunately, wind, rain, and sideways hail made challenging conditions for exhibitors and attendees. However, fencers and industry suppliers are a hardy lot and between squalls, there were plenty of opportunities for attendees to exercise their competitive sides through the hammer throw, guess the strainer weight, and stride competitions," says FCANZ president Phil Cornelius.
"The demonstrations put on by Tony White and fencing competitions legend Paul Van Beers were, as usual, well attended and incredibly useful."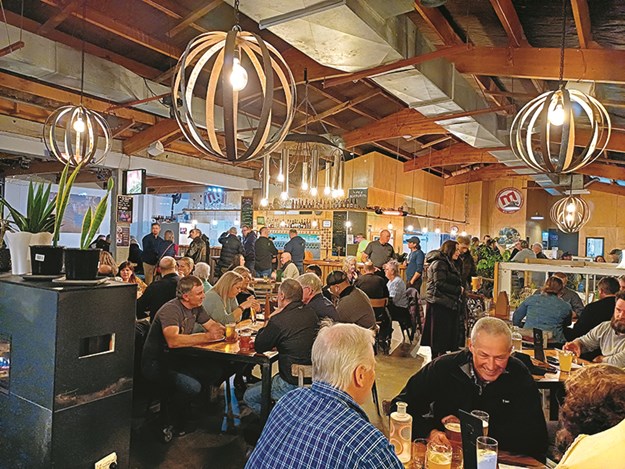 The Carr Family Foundation's Rural Health & Wellness caravan attended with mental health advocate Craig 'Wiggy' Wiggins. Offering free health and wellness checks, nurse Sarah Tatham saw 25 National Fencing Field Day attendees, of which 48% were referred to see a doctor. Hopefully, those referred have since followed up with their healthcare provider.
While most were battling the weather, 11 lucky ladies opted to attend the Ladies Who Lunch event, which was sponsored by Debbie Robertson from Rural Safe.
Back inside on Thursday with executive director Jaime Bigwood as MC, a board update provided attendees with an overview of what had been worked on since the last conference and provided information on areas that would be discussed during the Feedback Forum. This was followed by the association's annual general meeting.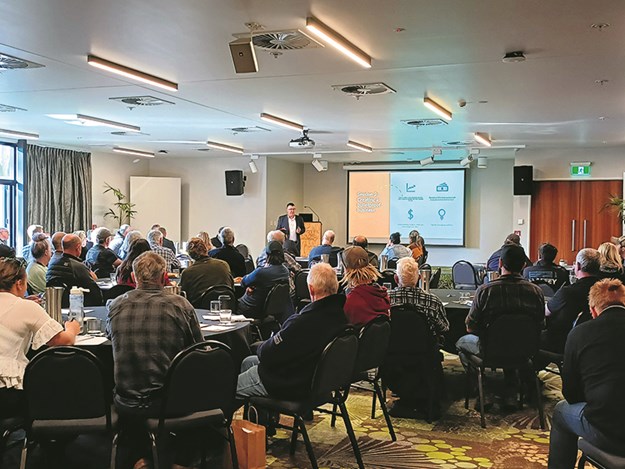 With no Board election required, the association said farewell to Board member Max Walton, confirmed Nick Terry, re-elected Phil Cornelius, and welcomed Craig Sinclair. 
Following the AGM, the Member Feedback Forum provided a valuable opportunity for members to discuss areas of concern with the Board. Many topics were addressed, including qualifications, managed apprenticeship schemes, how best to engage with current members, and how to grow the membership. 
"We appreciate the input and comments received from those at the meeting and will be working hard to respond to the items discussed."
The theme for Conference23 was Building Better Business, and keynote speaker Stephen Caunter took two interactive workshops: Having a Great Team and Creating a Bulletproof Business.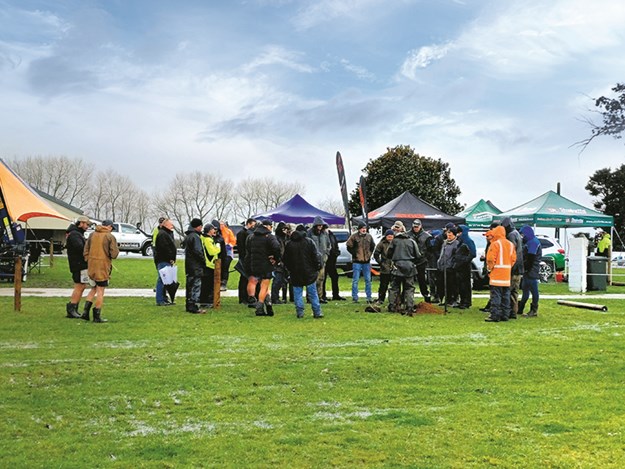 "As always, Stephen provided some excellent insights and takeaways, including '100% of business won't pay an invoice they haven't received'. The slides for these workshops and the FMG Liability Insurance presentation are available in the Members Area of the FCANZ website."
The 2024 FCANZ Conference will be held in Christchurch.
Fencing Contractors Association NZ Executive Committee 2023/2024
President: Phil Cornelius
Vice president: Debbie White
Treasurer: Shane Beets
Donna Upton, Nick Terry, Janine Swansson and Craig Sinclair 
Find new and used farm machinery for sale in NZ 
Keep up to date in the industry by signing up to Farm Trader's free newsletter or liking us on Facebook