Farm advice: Take time to reflect on previous successes
---
It's been a tough start to the season for dairy farmers, as they significant pressure from recent milk price forecast reductions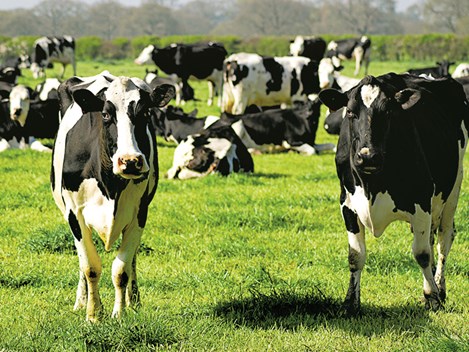 These announcements came during the busy calving season and when our sector was already facing rising inflation and on-farm costs, which is difficult for even the most experienced farmers to handle.
I'm aware that currently, many dairy farmers are skating a fine line financially, with the national average breakeven milk price of $7.51 per kg of milksolids above the expected income for many farms.
We know farmers are focused on 'hunkering down' and reining in their expenditure to minimise cash losses. Right now, we simply encourage farmers to focus on growing and utilising as much pasture as possible, as it remains our cheapest source of feed. Attention to detail and a focus on financial outcomes ahead of production will drive better outcomes for your business.
This is especially important at this time of year where pasture cover and getting cows back in calf will determine financial and production outcomes, not just for this season but into next season too. This focus is critical in a year where every decision counts.
Your farm team plays a huge role in these tasks, too. Spend time sharing the plan, helping them understand their roles and, importantly, sharing success as a team.
I've been through times like this, and I know that when you're in the depths of
a difficult season, it can be hard to remember the successes of our sector and why dairy is a good place to be in the medium to long term.
Positively, dairy sector debt has decreased by $5.4 billion, from $41.7 billion in 2018 to $36.3 billion in 2023, putting many farmers in a better financial position for the current season. 
Our farmers have also long been known as the backbone of New Zealand, and we provided $11.3 billion in value add to the economy in the year ending March 2023. Dairy also generated $25.7 billion in exports, which is one in every four export dollars that New Zealand earned.
Even in the tough times, we should be proud of what we continue to do, day in and day out, providing for our families, our communities, and our country. We do this all while caring deeply for our land, animals, and our people.
We're lucky to have a great climate for growing grass, supporting our unique pasture-based system, and allowing our animals to be outdoors year-round.
Milk prices fluctuate, so while it's currently low, this will pass. We've been here before and made it through. I know that with the right approaches on farm, we can do it again.
However, that doesn't change the fact that current challenges will be creating stress for many. I want to acknowledge those struggles and the fact this is going to be 12 to 18 months of hard times, as we deal with lower income and the challenges we face around the climate and relentless regulation.
DairyNZ remains focused on working alongside farmers, supporting them through these challenges, including the regulatory environment and economic climate. We encourage farmers to connect with their teams and neighbours and reach out for advice and support when needed.
Dairy farming is a great business to be in long-term, where we provide a great product to consumers internationally. We just need to get through the present hurdles and focus on the things within our control and that we are good at.
Farmers can reach out to their DairyNZ regional team or call 0800 4 DairyNZ for more information and support. 
Find new and used farm machinery for sale in NZ 
Keep up to date in the industry by signing up to Farm Trader's free newsletter or liking us on Facebook