New Bomags
---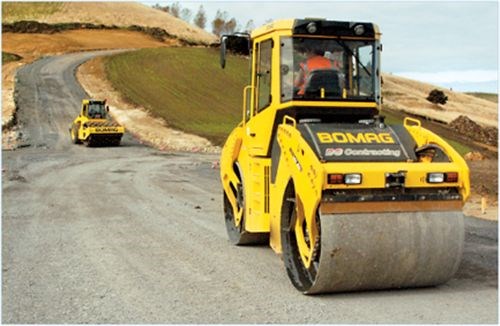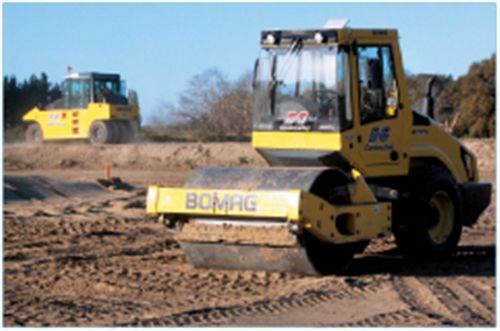 A Rangiora based contracting company is getting the job done quicker with its new rollers
BG Contracting is one of the big names in contracting on the mainland. Based in Rangiora, the company travels right around the South Island providing a full range of subdivision work, infrastructure development, sewage treatment, pumping stations and everything to do with roading apart from "squirting the tar or channeling".
Needless to say, the company requires a large fleet of equipment for such work, which is one of the reasons why Gavin Hayton, director of BG Contracting, has purchased not one, but four new Bomag compactors in the past few months.
It is the first time BG Contracting has opted for Bomag and they're more than happy with their decision. The four new models include a BW24R pneumatic tyred roller, a 211D single drum roller, a BW179DH roller and the new model BW141AD-4 tandem vibratory roller.
"Bomag was new for us, but we think they're probably a better class of roller, ideal for our kind of work and our kind of operation," says Hayton.
Two of these models are additions to the fleet and two replacements, all due to the work of the Loadlift local area representative.
"They perform very efficiently, deliver a very good compaction rate, we've had no problems and any servicing required has been excellent – carried out right away," Hayton says.
At the moment the 211D is working alongside the new BW141AD-4 in Kaikoura. Here, the company is basically building the subdivision infrastructure from the ground up – completing all roading and related work – and has already found the power and versatility of this new model ideal for the job. In fact, the new BW141 range has been purpose-designed for medium to large compaction work on road sub-bases and asphalt and features outstanding compaction performance – up to 280sqm an hour gravel and sand, 120-250sqm mixed soil and 65-130sqm silt and clay. The BW141AD has a drum width of 1500mm with a drum-offset facility of 170mm either side as standard. Performance and safety are enhanced by the reliable new pressure sprinkler system with two pumps, the automated individual vibration control system, the wide visibility and low noise operator cab. The other two machines shown here are both working in Rangiora, creating wetlands and sewage ponds for the local council, work that is something of a specialty for BG Contracting.
For more information contact Loadlift, freephone 0800 LOADLIFT or email sales@loadlift.co.nz
Keep up to date in the industry by signing up to Farm Trader's free newsletter or liking us on Facebook