Preview: Fendt 300 Vario with AGCO Power engine
---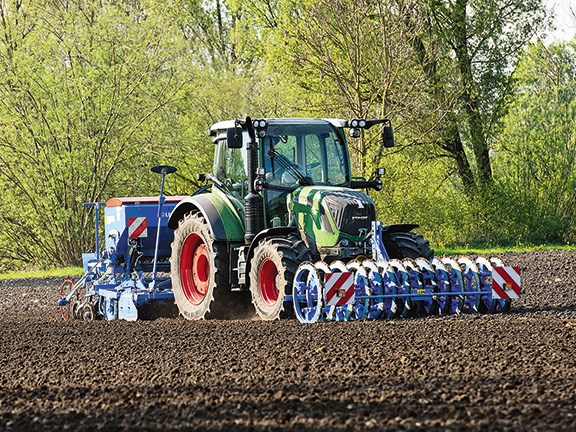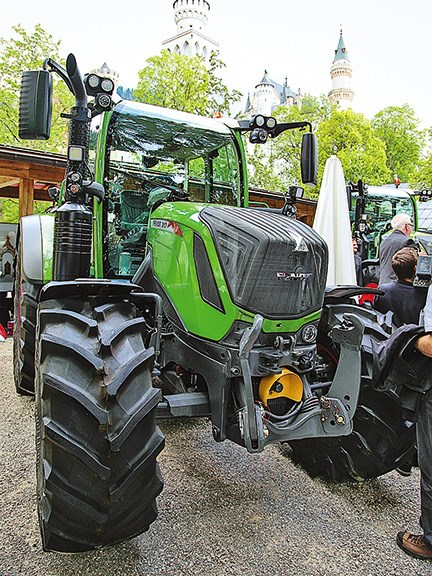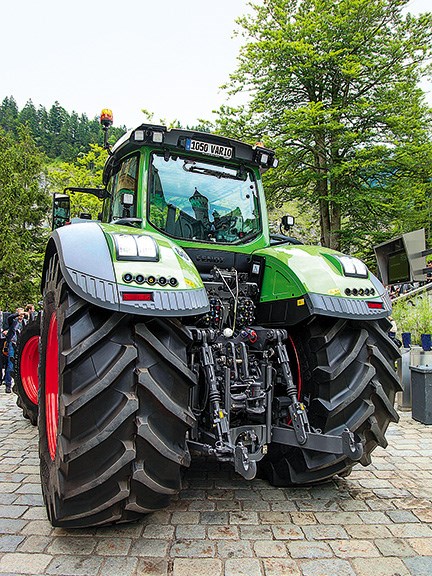 Goodbye Deutz, hello AGCO Power. The move up to emission Stage IV (Tier 4 final) marks the end of the 300 Vario's Deutz era.
The most recent 300 Vario is powered by a 4.4-litre, four-cylinder AGCO Power (previously Sisu) motor that maxes out at 110hp on the 310 Vario and at 138hp on the Vario 313. Exhaust emissions are cleaned by SCR technology and a DOC (diesel oxidation catalyst) along with externally cooled exhaust gas recirculation, while a fuel pre-filter with a thermostat valve is reckoned to ensure a better cold start performance.
There's no significant change in the Vario gearbox department, where there's still just the single travel range and a 40km/hr top speed. But gearbox operation has changed, along with the welcome addition of Fendt's VisioPlus cab. This cab's joystick now looks after shuttle operation, cruise control and engine speeds, and represents a big step forward on the previous control set-up.
On spec choice, the 300 Vario buyer will be able to pick from either a 'Power' or 'Profi' version. Profi tractors boast six extra functions and a 7-inch 480 by 800 pixel display, albeit with key/dial operation rather than a touch screen. The headland management system memorises up to 11 different functions that can be triggered by five different actions. In addition there are 25 memory slots for different implement pre-sets, while a full ISObus implement control system is offered as an option.
In terms of build, manoeuvrability is even better than before courtesy of the tractor's half-frame construction, which eliminates the need to install an extra frame before a front linkage or loader bracket can be mounted. And while on this topic, the 3.1-tonne front linkage is fully integrated into the half-frame and the lower links don't need to come off to fit a front-end loader. Incidentally, a sizeable proportion of 300s are expected to be sold with Fendt's own loaders, bringing the option to specify features such as integral weighing, end position and speed-dependent damping, memories and bucket shake.
Power-spec tractors rely on a standard 83-litre/min gear pump, though buyers can pay extra for a load-sensing 110-litre/min swash plate unit. The latter is standard on Profi versions, as is a new suspended front axle with a steering angle sensor for 4WD and diff lock operation. Maximum tyre size rises to 600/65 R38 rears (1.77-metre diameter), while wheelbase stretches by seven centimetres to 2.42 metres. In contrast, gross weight remains the same at 8.5-tonne.
For the latest reviews of farm machinery, subscribe to Farm Trader magazine here.
Keep up to date in the industry by signing up to Farm Trader's free newsletter or liking us on Facebook