New Zealand Rural Games to shift north in 2017
---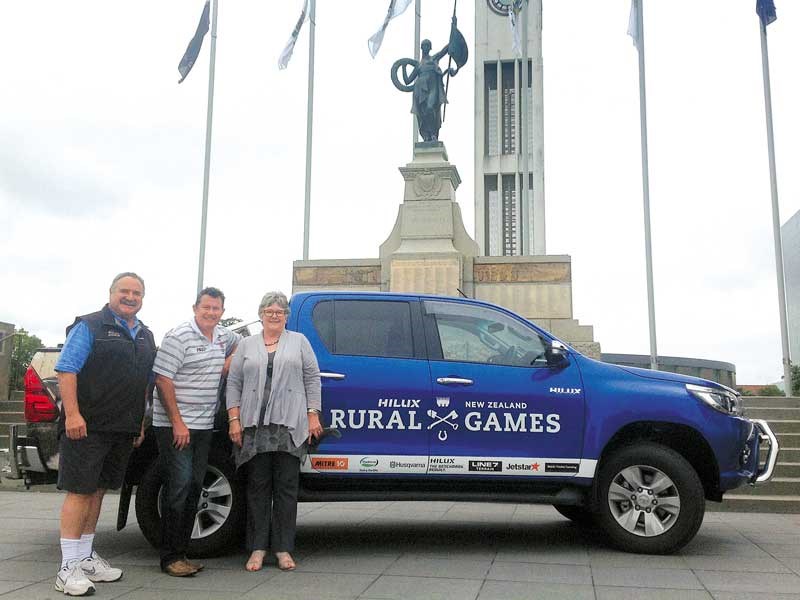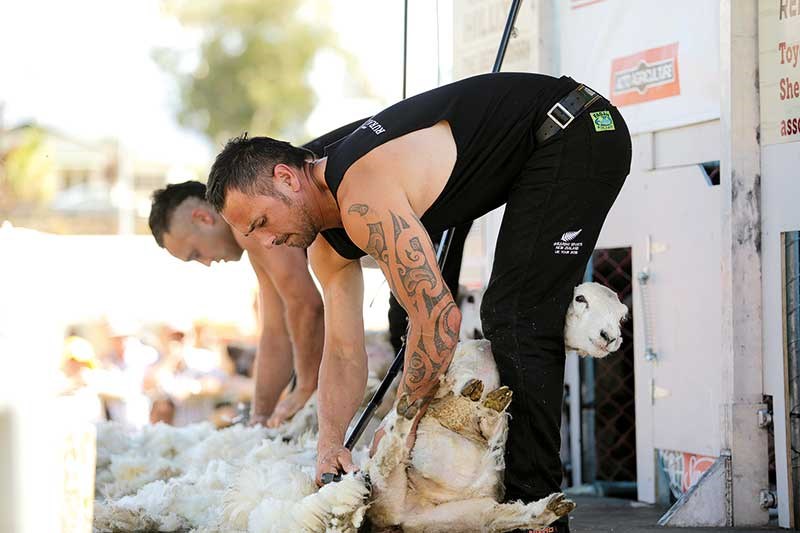 After two years in Queenstown, the Hilux New Zealand Rural Games is relocating to Palmerston North next year.
The third annual Games – a free two-day event hosting national and trans-Tasman championships for traditional sports like wood chopping, speed shearing and speed fencing alongside fun participation contests like cherry stone spitting, gumboot throwing and cowpat tossing – will take place in The Square, Palmerston North on the weekend of 11-12 March 2017.
The Running of the Wools – hundreds of sheep herding through downtown streets – will take place in central Feilding on Friday 10 March in conjunction with 'Feilding on a Friday' activities, which include the massive weekly Saleyards Livestock Sales, and also the Feilding Farmers Market held in Manchester Square.
After an agreement with Palmerston North City Council and Manawatu District Council, both the Games and Running of the Wools will remain in their new locations until at least 2018.
It is hoped that the Running of the Wools will also continue in Queenstown as a separate annual event featuring the iconic merino sheep of the Southern Lakes farming region.
The most recent Games in Queenstown earlier this month attracted around 6000 people with an additional crowd of around 8000 people packed into the CBD to watch the Running of the Wools. More than 200 competitors took part in 18 different events.
Games founder and trustee Steve Hollander says he was confident the new location would attract thousands more spectators thanks to growing awareness of the event nationally plus the support of local councils and tourism authorities.
"The Manawatu is a heartland rural area with an enormous catchment throughout the North Island known as 'the middle of the middle million'. The Games will remain a free event and staging them right in the centre of Palmerston North provides a perfect platform for us to showcase traditional sports and get more locals and visitors along to have a go themselves," he says.
"Queenstown was a stunning location but we want to keep growing the Games and bring this essential part of our national character to a huge new audience."
Palmerston North Mayor Grant Smith says: "The New Zealand Rural Games provides a perfect kick off to the 2017 New Zealand Agri Investment Week that culminates with Central Districts Field Days at the end of the week. I think holding the Games on the Saturday and Sunday right in the middle of The Square in Palmerston North will be great for the event and add to my Council's push to add to the vibrancy of the CBD. The move lays down another bold marker that this region is at the heart of agriculture, and agribusiness, in New Zealand."
For more information, phone Sam White on 021 500 304.
For the latest farming news, subscribe to Farm Trader magazine here.
Keep up to date in the industry by signing up to Farm Trader's free newsletter or liking us on Facebook