A new central hub for John Deere
---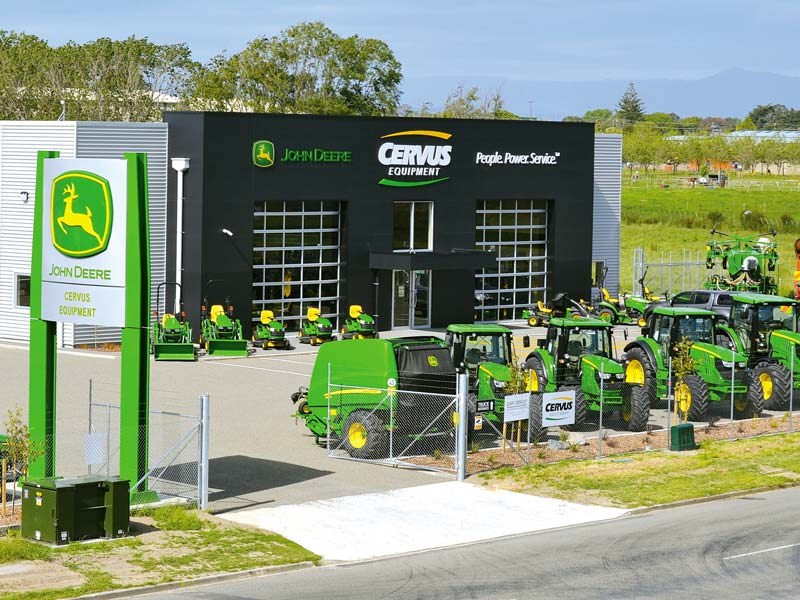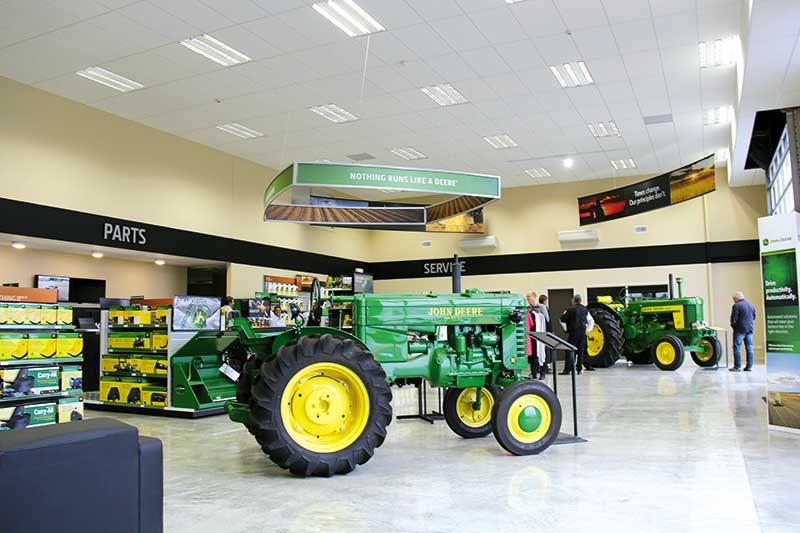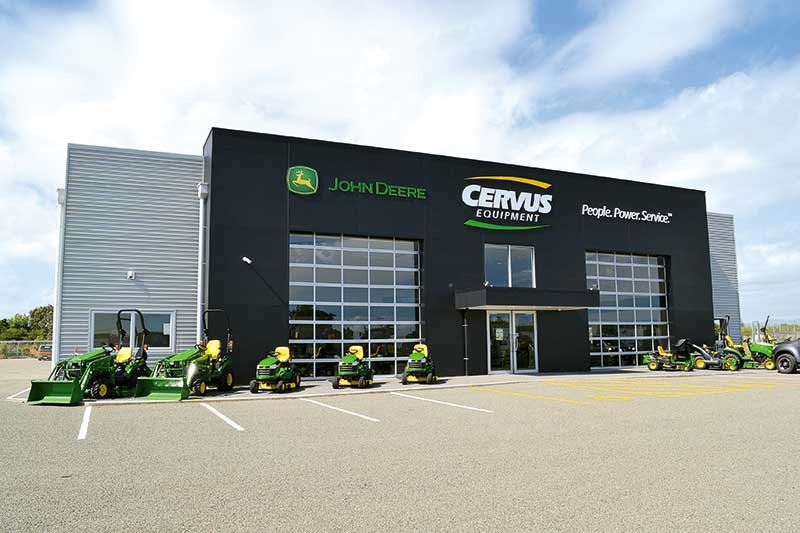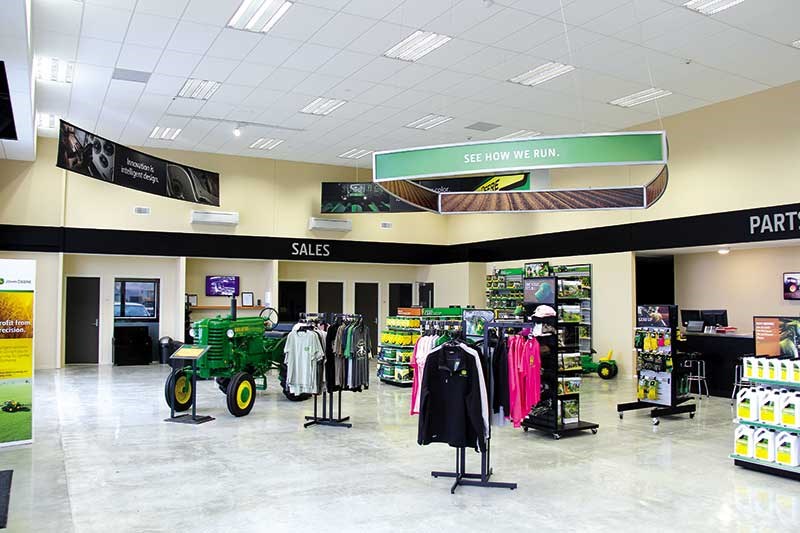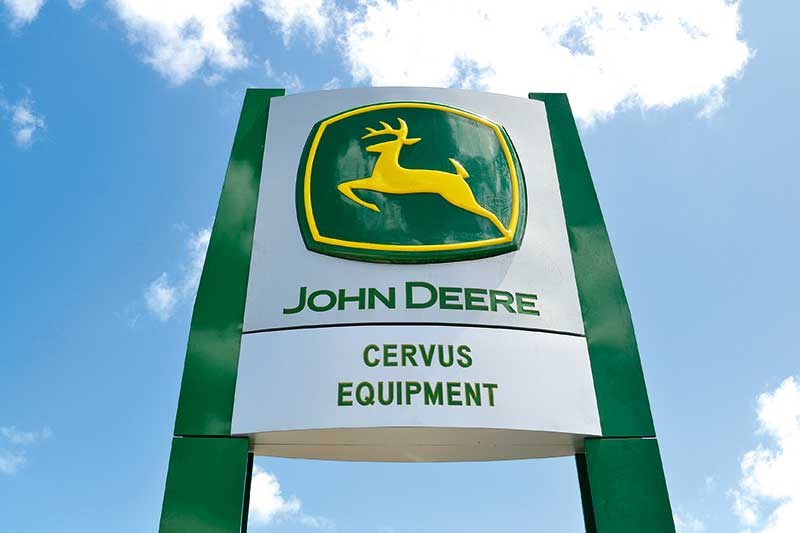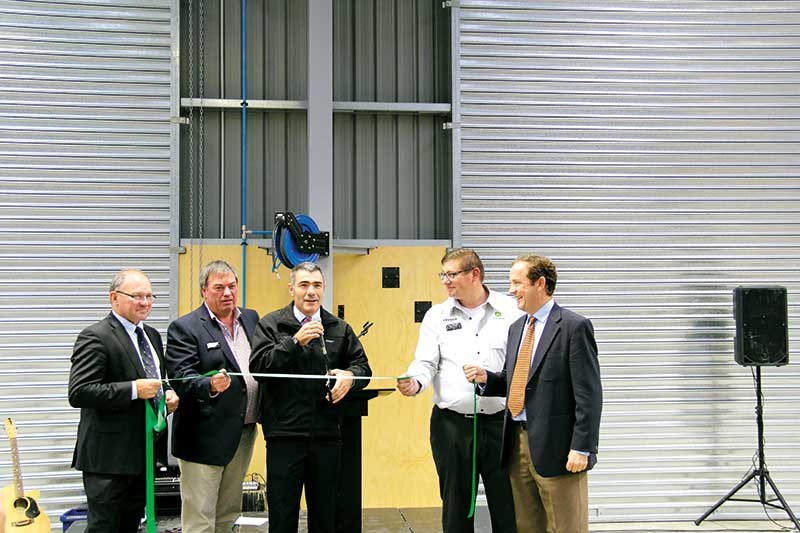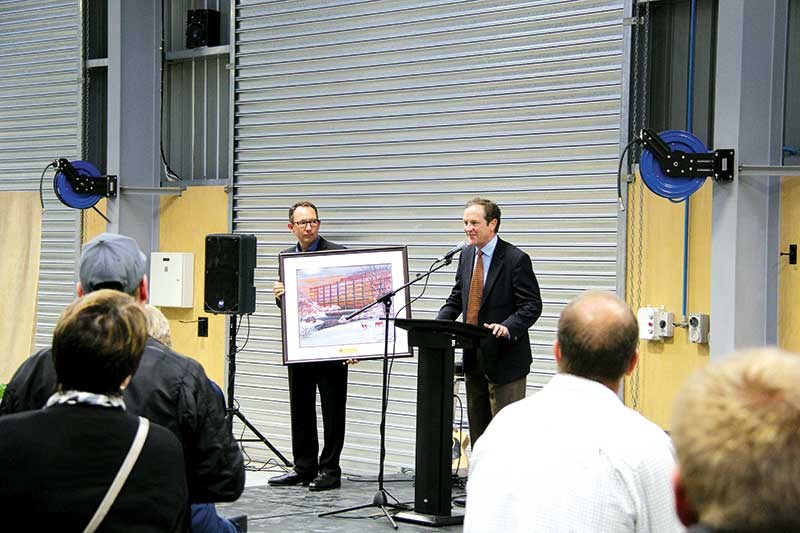 There's a new Feilding branch of John Deere.
During the recent Central Districts Field Days and the terrible weather which greeted punters on the first day, the shining new John Deere sign, marking the opening of the new Feilding branch, Cervus Equipment, was a welcome sight to many, enhanced by the promise of warm canapés.
You have to take your hat off to the John Deere marketing boffins as the brand is going from strength to strength. It is more recognisable now 175 years on and is in the top 50 admired brands given you can buy almost anything these days with John Deere on it. When city slickers are wearing John Deere T-shirts, even though they may have no idea exactly what it symbolises, it is a sure sign you are killing it.
Te Radar was MC for the event and, to be fair, did a very good job of researching which famous tractor was synonymous with New Zealand history. He creatively told the story of Sir Edmund Hillary taking his tracked tractors to the pole; good research, but the tractors taken to the pole were famous for not being John Deeres.
Minister for Primary Industries Nathan Guy was upbeat about the outlook for agriculture, and although dairy is suffering some pain, it is predicated to return to a more positive outlook, whereas the traditional sheep and beef hub of Feilding continues to enjoy a strong beef market which is expected carry on.
The Cervus Equipment branch located in Feilding has been a huge undertaking. Making the shift from its Palmerston North former bus depot where it previously operated from is no doubt a positive step forward. While that is a big change for the business, one thing which remains the same is the dedication to offering customers cutting edge sales and back-up support
"The new Feilding branch will enable Cervus Equipment Manawatu to continue to serve the hard-working agricultural industry of the Manawatu district and is committed to adding value to our customer's businesses every day," says branch manager Dan Clavelle.
The new Feilding branch will be the main hub for the other eight branches across the North Island. These are complemented by six branches in Victoria, Australia and a further 27 in Canada, as well as Bobcat and Peterbuilt dealerships to round out the business portfolio.
Peter Wanckel, managing director of John Deere Australia/New Zealand, spoke about the outlook for agriculture. He reckons it is bright as the world population continues to grow.
John Deere's R&D topped $1 billion, demonstrating its commitment to the agricultural sector.
One of the four key success factors Wanckel mentioned was the desire to have a world-class distribution channel, which included dealer networks and top Infrastructure, such as the new Feilding branch, to achieve this.
For the latest farming news, subscribe to Farm Trader magazine here.
Keep up to date in the industry by signing up to Farm Trader's free newsletter or liking us on Facebook