Massey Ferguson supports drive to save Sir Ed's hut
---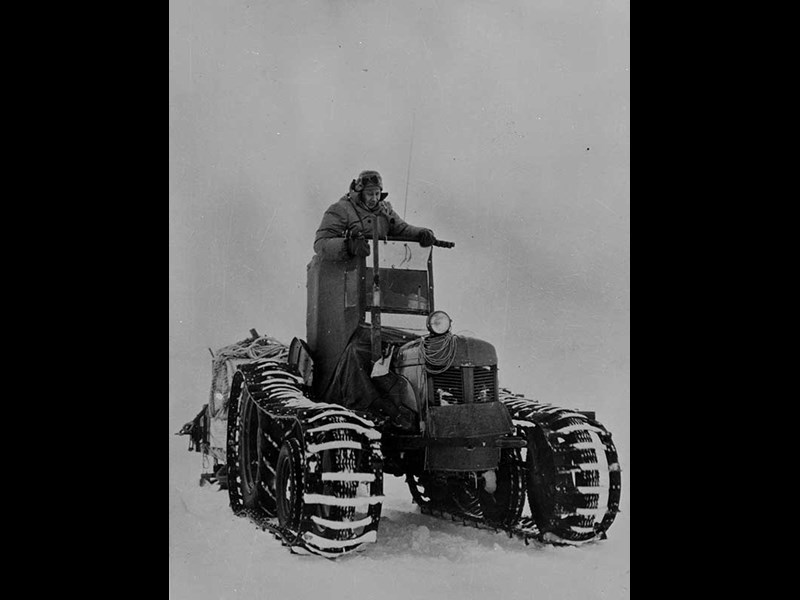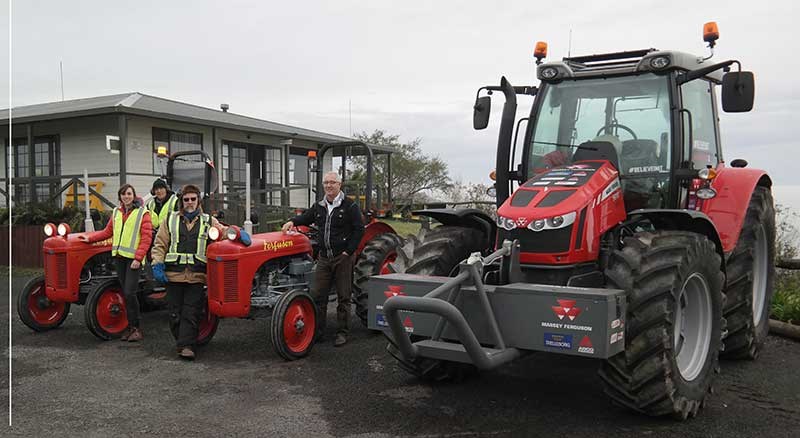 Massey Ferguson is once again saddling up for another great adventure. Named Expedition South, this time it's in support of the New Zealand Antarctic Heritage Trust's initiative to raise $1 million dollars to safeguard Sir Edmund Hillary's hut in Antarctica.
The hut, also known as Hut A, was the first building constructed at Scott Base and is where Sir Ed began his historic expedition to the South Pole in 1958.
Sir Ed's son Peter Hillary, who himself has skied from Scott Base to the South Pole, says Antarctica and the hut were very important to his father.
"Dad often talked about his time in Antarctica and the trip to the South Pole ... he saw it as one of his major achievements saying it was an extreme challenge after Everest. He spent a lot of time in that hut – it was where his office was and where his bunkbed was. I know he'd want it saved."
Nearly 60 years on, Hillary's hut is in a state of disrepair and a comprehensive Conservation Plan has been developed in order to save a valuable slice of New Zealand's history.
Antarctic Heritage Trust Director Nigel Watson says Sir Ed's decision to go to the South Pole was a bold move. "No-one had been overland since Captain Scott in 1912. Sir Ed was on the Ice supporting the Trans-Antarctic Expedition, and his decision to push on to the Pole with three Ferguson tractors was controversial. But of course they made it – the first trip overland to the South Pole by motor vehicle."
Now, the Antarctic Heritage Trust is embarking on a journey known as Expedition South, from Piha Beach (one of Sir Ed's favourite places) to Aoraki Mount Cook (finishing just below the Hillary Ridge).
Nigel Watson says the expedition will be a hard slog. "While our team won't be on the Ice and will have far more comforts than Sir Ed and his team had, it's still going to take them nearly four weeks and they're likely to face all kinds of weather."
They will travel the same distance Sir Ed and his team did (2012 kilometres) on three tractors – two of them the same Ferguson TE-20 model tractors that Sir Ed and his team had, the other a new 120hp MF 5612.
"We're very pleased to have Massey Ferguson on board with us and supporting such a valuable and worthwhile cause. The brand has a very strong connection with Sir Ed that stems back to his original expedition to the South Pole," says Nigel.
The MF5600 Series model is a replica of the tractor that made the trek across the Ice with Mannon Ossevoort in 2014 as she travelled from Novo Base to the South Pole. The tractor is on loan from Massey Ferguson and will be the support vehicle for the two TE20 tractors as they make the trek across the country.
Warwick McCormick, ANZ Managing Director and Vice President for Massey Ferguson says they are very proud and honoured to be given the opportunity to help save Sir Ed's legacy. "This year marks the 70 year anniversary for the TE20 tractor that changed the world of farm mechanisation and it's wonderful to see them being used for such as great cause. We are so proud of this superb legacy of practical and innovative technology which not only helped Sir Ed achieve his daring adventure but also continue to inspire our design engineers to produce straightforward, dependable equipment to increase the efficiency and productivity of farmers all over the world."
Along the way, Expedition South will be stopping at various schools, Hillary hotspots and events to collect donations from the public.
"We are calling on Kiwis to give a fiver. The $5 note has Sir Ed's face on it so we can't think of a better use for it than saving his Antarctic legacy," says Nigel.
Peter Hillary hopes New Zealanders will dig in and help save the hut. "Dad was quoted as saying that he was "hell bent on taking the South Pole – God willing and crevasse permitting". Now I'm hoping New Zealand will be hell bent on saving his hut. The Antarctic Heritage Trust has come up with a wonderful plan - now we just need to find the funds."
Nigel Watson says the Trust has already received some significant donations and pledges towards the project.
He says they Trust plans to be able to undertake the work this summer so it's finished in time for the 60th anniversary of Scott Base.
"To do that, we need New Zealanders onboard with Expedition South. Please get behind this intrepid effort and save a slice of our history. You can find out about Expedition South or donate at expeditionsouth.nz and if you see us on the road then toot, wave and show your support… and please… give a fiver to the driver!"
Keep up to date in the industry by signing up to Farm Trader's free newsletter or liking us on Facebook