Entries open for NZ Dairy Awards 2017
---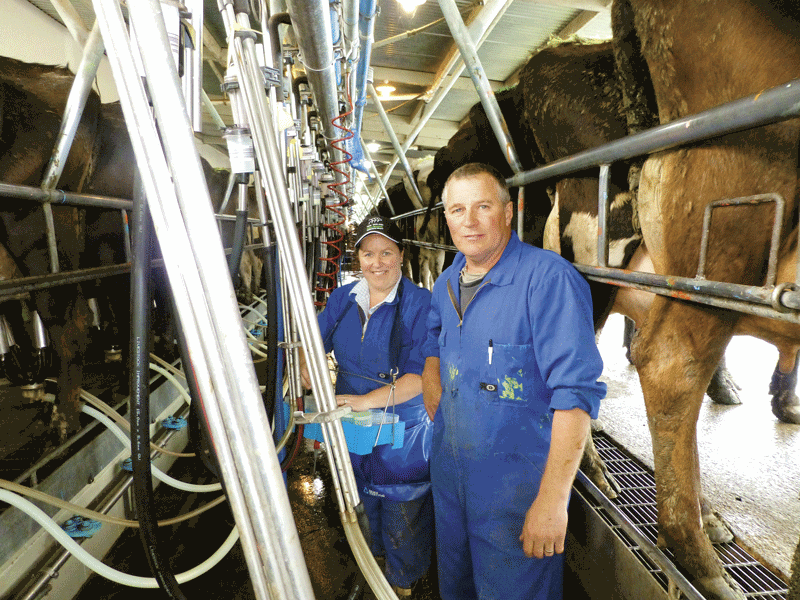 Mark and Jaime Arnold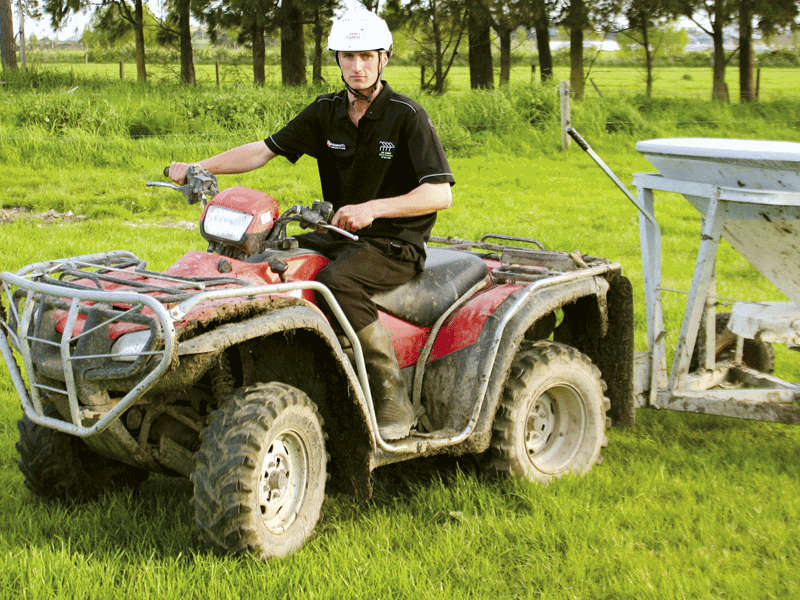 Nicholas Bailey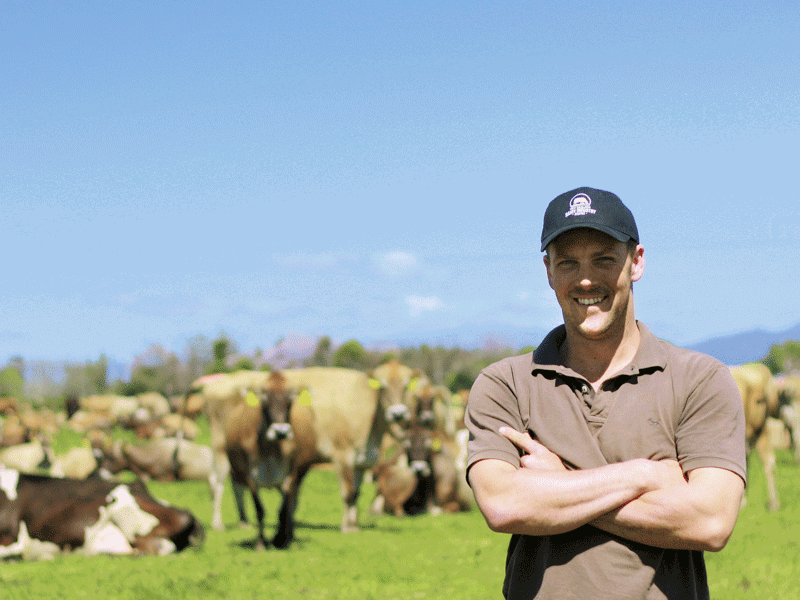 Thomas Chatfield

Entries for the 2017 New Zealand Dairy Industry Awards are now open with past winners saying that the benefits of entering are huge
The awards encourage best practice and the sharing of excellence and also identify and promote the dairy industry's future leaders. Individuals can progress through the awards as they progress through the dairy industry—from farm worker through to farm manager, contract milker to share milker.
Categories include the New Zealand Share Farmer of the Year, New Zealand Dairy Manager of the Year, and New Zealand Dairy Trainee of the Year.
The awards are supported by national sponsors Westpac, DairyNZ, DeLaval, Ecolab, Federated Farmers, Fonterra Farm Source, Honda Motorcycles, LIC, Meridian Energy and Ravensdown along with industry partner Primary ITO.
2016 Dairy Manager of the Year Thomas Chatfield encourages anyone who is eligible to enter, saying the awards have opened many doors for him. "Winning the competition has given me opportunities I wouldn't have otherwise had, from being asked to talk to the leaders of New Zealand agricultural companies to possible job opportunities," he says.
"My advice to anyone thinking about entering is to be yourself and show the judges how you make the farm work and what difference you make to the farm."
2016 Share Farmers of the Year, Mark and Jaime Arnold, also recommend entering the awards, saying it was one of the best decisions they have ever made. "There is never a 'good time' to enter. Just do it. It is the best motivator to get a kick-start," says Jaime.
The Dannevirke couple say that winning Share Farmers of the Year has kept them focussed on the goals they set for themselves, and they are determined to achieve them. 
"We know what we are capable of and can see where we could be in 10 years' time, which drives us even more to achieve our goals," explains Jaime. "We have exposed ourselves nationally too and have networked with a wide range of people within a range of businesses, who we look forward to keeping in touch with."
General Manager Chris Keeping says entering the awards is one of the best ways farmers can raise their profile and reputation, make useful connections and have some fun along the way.
''We made considerable changes last year to improve the competitions to enable more people to enter and to make the awards fairer," says Chris. "Judging [by] the feedback we have received, we have achieved that goal and more.
"Entering one of our competitions remains one of the best ways people can raise their profile and reputation as well as make the connections required to jump up the dairy industry career ladder," says Chris.
"The overwhelmingly positive feedback we receive from entrants is how much fun they had on the competition journey and how glad they are they entered," she says.
"Entrants tell us they really had to sit down and look at their business and how they were doing things on the farm and why. That analytical approach brings a whole new dimension to their business and career planning," says Chris.
Nicholas Bailey won 2016 Dairy Trainee of the Year and initially entered the awards to test his knowledge and abilities. "I met new people and challenged myself, and the win has opened up new contacts and networks," says Nicholas.
The Arnolds acknowledge the Dairy Industry Awards encouraged them to pull their business apart and scrutinise why they operate the way they do.
"The awards give you the opportunity to learn about your own business, grow yourselves and network among like-minded people and professionals," says Mark.
"You have everything to gain and nothing to lose," Jaime adds. "There are fantastic prizes to be won, so why not give it a shot!"
Entries for the NZ Dairy Industry Awards close on 30 November. The three competitions in the New Zealand Dairy Industry Awards are:
Share Farmer of the Year: Open to self-employed farmers responsible for the day-to-day running of the farm
Dairy Manager of the Year: Open to salaried farm staff in job roles such as farm manager, herd manager, and production manager
Dairy Trainee of the Year: Open to salaried farm staff aged from 18 to 25 years with no more than three years full-time experience on a dairy farm
Full entry criteria and entry forms are available at Dairy Industry Awards' website.
Keep up to date in the industry by signing up to Farm Trader's free newsletter or liking us on Facebook