A safer drive alternative for slurry tankers
---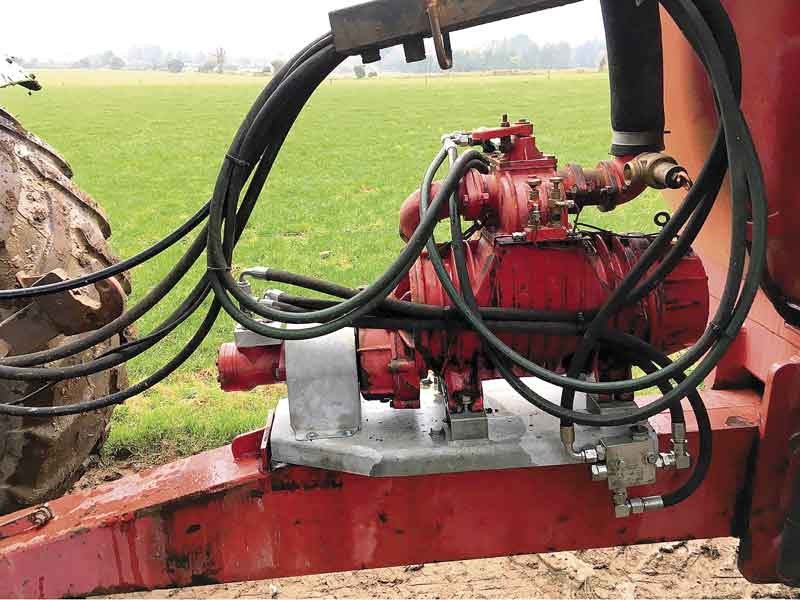 Irish bothers develop a new kit to replace the need for a PTO shaft on a slurry tanker
Two agri-contracting and engineering brothers from Ireland have developed a new kit that replaces the need for a power take-off (PTO) shaft on a slurry tanker.
With the number of fatalities and serious injuries increasing because of accidents with PTO shafts, brothers Noel and Ger Hickey set their minds to try and make the systems safer.
Together they have developed Safeshaft, which essentially operates the slurry tanker's vacuum pump hydraulically rather than using the PTO shaft from the tractor.
While hydraulic operation for tankers is not new, this is the first time a kit has been developed to retrofit tankers with existing PTO systems.
Eliminating the shaft, which in many cases is left unprotected and dangerous, has a host of benefits including making it a lot safer for operators.
Getting caught up in a moving power shaft has the ability to sever limbs from the body and ultimately can end in a fatality.
Removing the need for a PTO shaft also removes the risk of an accident and that was the main driver behind the project for the Hickey brothers.
Safeshaft features a modular mounting frame and coupler unit, controlled via electronic or manual flow controller in the tractor cab or on the attached machine, which is the slurry tanker. It is CE marked and is patent pending.
The main benefits of this system include having no PTO shaft to break or damage, which in turn means the tractor and tanker has a wider swing angle.
The operator can have continuous spreading and increased corner coverage, as there is no longer a need to knock off the pump while spreading.
Noel Hickey says, "We initially wanted to neutralise the safety issue of the PTO shaft, but during testing we discovered that the system offers many more benefits.
"In the first instance we are concentrating on slurry tankers and are testing the system to ensure it does what we want it to do.
"Once Safeshaft fully hits the market, then we can look at expanding its usage to other machines such as trailed sprayers for example."
Safeshaft uses the existing gearing within the slurry pump on the tanker and reduces the input speed, thus reducing the oil flow as well.
Other hydraulic drive manufacturers offer a system that is a direct drive to the rotor of the pump, while Safeshaft is fitted onto the existing PTO shaft on the vacuum pump.
Safeshaft requires only 40 litres of oil per minute to operate and with most tractors having a capacity of 120 litres per minute, there is plenty left for other ancillary equipment such as a trailing shoe.
The Safeshaft kit, which can fit all makes of tanker, consists of three structural items along with the hydraulic motor and associated valves and hoses and can be easily fitted to the slurry tanker.
The system is available for export to any country and can be viewed on the company website safeshaft.ie.
Keep up to date in the industry by signing up to Farm Trader's free newsletter or liking us on Facebook