Americans love of St Patrick's Day turns milk green
---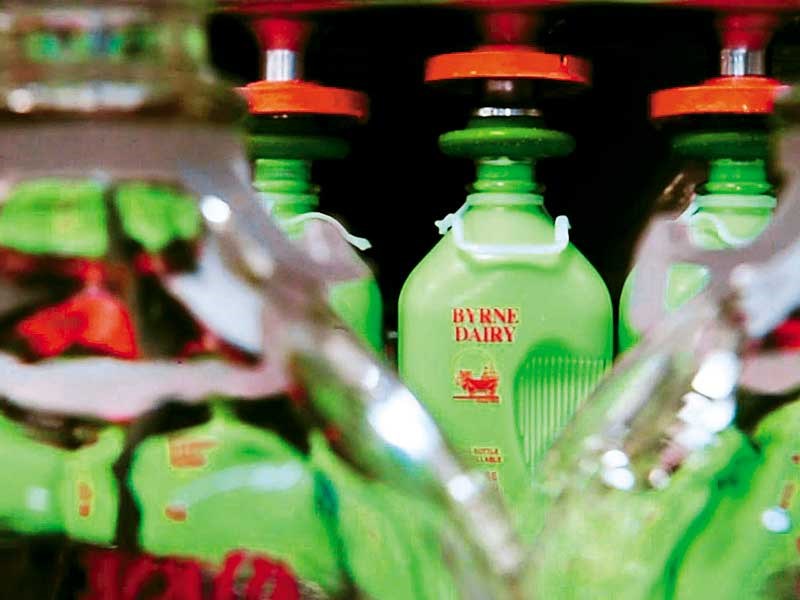 A dairy company in New York is celebrating St Patrick's Day (March 17) by producing its own green milk
Byrne Dairy bottled up its popular milk with an added twist of mint, as it has done since 1976, to ensure the shelves were fully stocked with the green milk.
The Byrne family who run the dairy trace their roots back five generations in Ireland, hence the strong affiliation with St Patrick's Day.
Speaking to Syracuse.com, Ryan Elliott, an attorney with Byrne Dairy and a fourth generation Byrne family member through his mother Johanna Byrne Elliott, said, "We started to receive calls as soon as January asking us when the green milk is going to come out. From March, it's a product that many stores have trouble keeping in stock."
Byrne Dairy started this year's production of the green milk on February 20 and plans to produce 8500 gallons until March 14.  
But the dairy is not stopping there as new products are in the making, including more milk themes for various holiday periods, a vision of Byrne Dairy's new CEO Fred Sadeghi, who is also a former Starbucks Coca-Cola engineering director.
The Byrne Dairy Fresh Milk plant manager Joe Strong said the plant is averaging 8,500 gallons of mint milk a year and will run about 13,000 gallons in total.
The milk used in the green milk produced by Byrne Dairy comes from cows on local farms with a 35-mile radius of the plant. The dairy then adds sugar, mint flavouring, and some dye to give it that special bright Irish green colour.
Keep up to date in the industry by signing up to Farm Trader's free newsletter or liking us on Facebook