Life made easier with Otago Polytechnic's ITAB apprentice app
---
Thanks to the ITAB app modified by Otago Polytechnic, keeping tabs on a learning apprentice is now simple, easy and more accurate
Once labouring to complete paperwork, print photos and record what is worked on, apprentices using the app can simply record text and photos while they work, which will report directly back to the employer.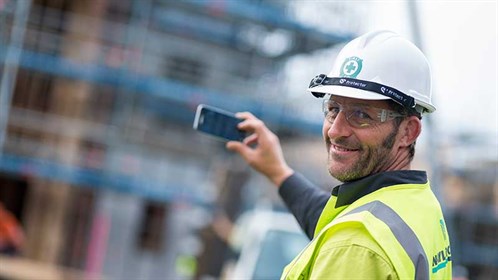 Matt Thompson, Otago Polytechnic's Online Learning Designer, says the tool will make life easier for apprentices. The app will be far more accurate and quicker than before, when appretices were expected to recall information again at the end of the day. 
Stored on the Cloud, data can be accessed at any time by the employers, who then can give instant feedback.
Matt reports the app being simple and user friendly making accessing information easy, which is a big plus as not all employers are tech savvy. 
Mark Henry, a Otago Polytechnic graduate, is trialling the app and remarks on how much time and energy he saves from not filing out paperwork. He says that it is easy to use, an important factor to him as he is not a whiz on the computer. 
Feedback for apprentices are available using the app, as Otago Polytechnic Carpentry are using it to keep fully up to date with the apprentices work before they make site visits. 
The app is free and available to any builder who wants to follow their apprentice's evidence of work in a clear and accurate manner.
Keep up to date in the industry by signing up to Farm Trader's free newsletter or liking us on Facebook