Horticulture a winner for investors says government report`
---
Thanks to the world-wide consumer interest in healthy food, the future investment in horticulture in New Zealand is looking fruitful
Mike Chapman, Horticulture New Zealand chief executive, says there has been rapid growth in horticulture and growers are the early-adopters of innovation.
He notes the governments released business-focused overview in The Investor's Guide to the New Zealand Produce Industry 2017, which signals to potential investors that New Zealand fruit and vegetable production is excelling.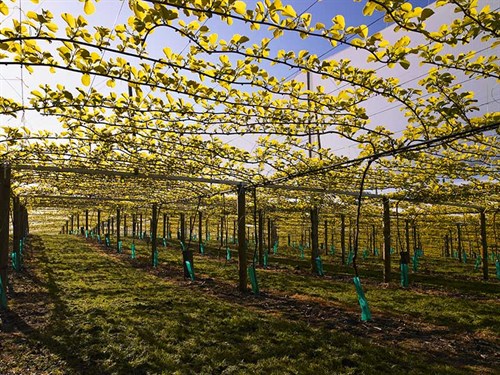 Simon Bridges, Economic Development Minister, and Nathan Guy, Primary Industries Minister, released the report, that was part of New Zealand Food & Beverage Information Project, in an event in Auckland.
Mike says this report is valuable to potential investors for its abundance of detailed information.
It highlights success of apples and kiwifruit which Mike calls 'horticulture export stars,' but the report also details the impressive export growth for cherries, avocados and some vegetables, such as onions
Mike says the report shows how mega-trends have entered New Zealand such as health and wellness, convenient and indulgent foods, and sustainable food growing.
New Zealand's horticulture is excelling here, says Mike. He says consumer demands are being met by New Zealand growers who are also early-adopters of science and technology.
There is considerable investment in all aspects of production and New Zealand packhouses are driving efficiencies and improving quality with cutting-edge technology and innovative working practices.
Through the packing line, sweetness of fruit can be detected by sensors, and in the fields and orchards drones are being put to work, and it won't be long until we see robots incorporated into this.
Mike points out that New Zealand's horticultural businesses are trusted by consumers because they are generally inter-generational, family-owned business with a long history of growing produce.
He says the report shows how ideal the climate and soils in New Zealand are, its proximity to key markets, and efficiency of the people and systems.
The detailed report is welcomed for its accurate snapshot of the opportunities and challenges in horticulture in New Zealand, Mike says.
He foresees challenges in retaining valuable growing land from the demand for quick housing developments, and the future threat of water accessibility.
Mike concludes that overall, horticulture is a winner for investors.
Keep up to date in the industry by signing up to Farm Trader's free newsletter or liking us on Facebook