Fieldays Young Inventor of the Year
---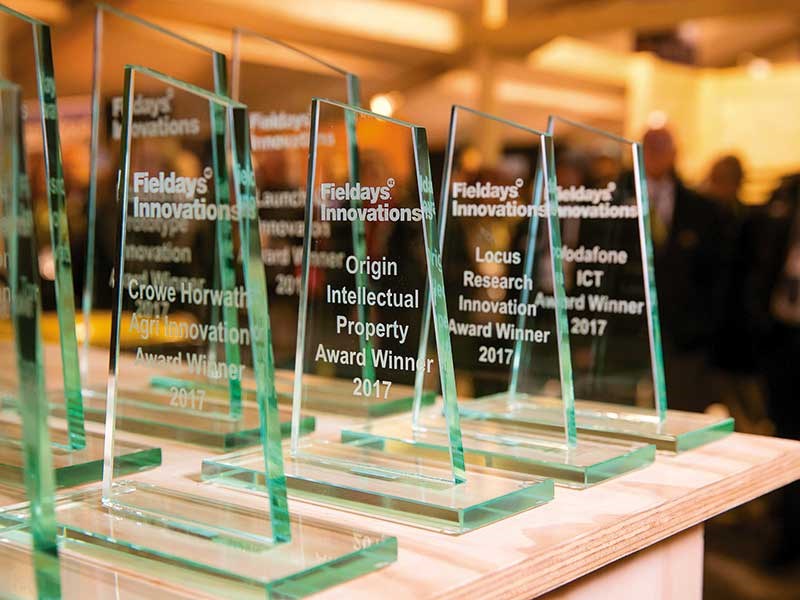 The awards given to students at the NZ Agricultural Fieldays 2017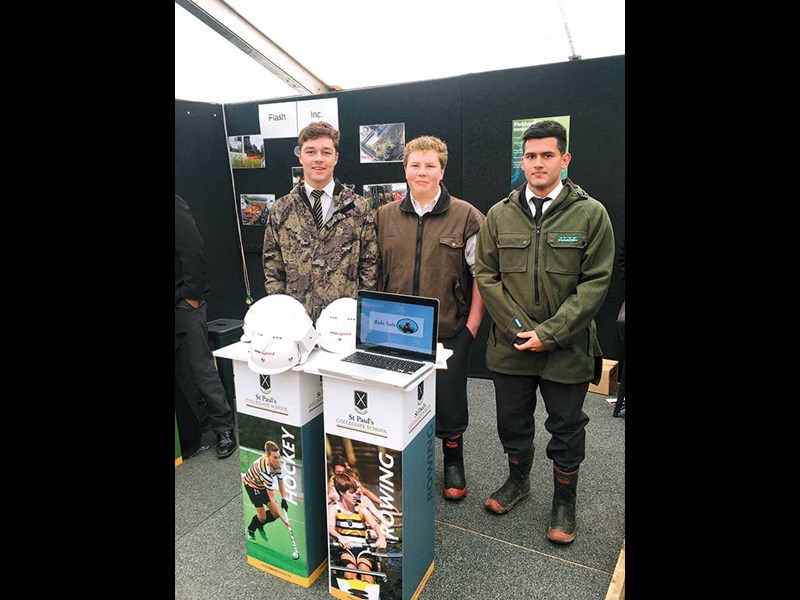 Ride Safe team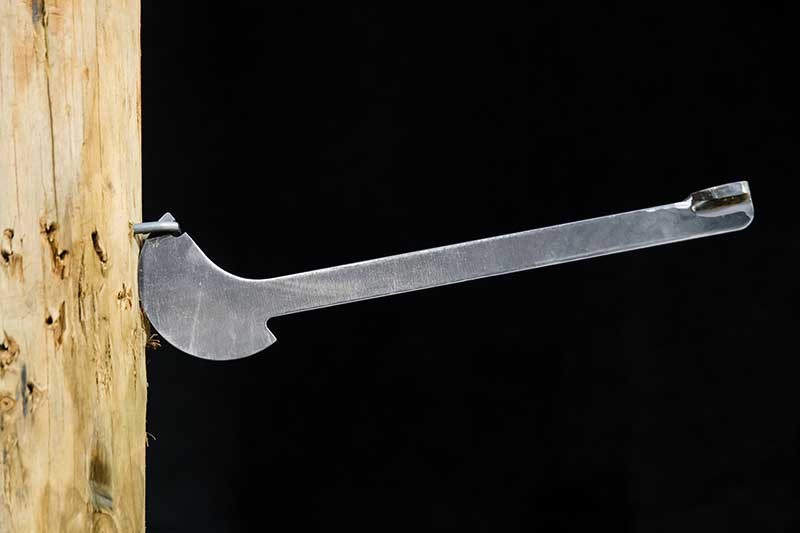 De Fence Product

Students at St Paul's Collegiate School build De-Fence-–a simple but effective tool for removing old gate-latch staples from posts
 A team of agribusiness students from the school were recently awarded the 'Young Inventor of the Year' prize at NZ Agricultural Fieldays 2017, fending off impressively tough competition.
Year 13 students George Dyer, Robert Morbey, James Mitchell, and William Eyre developed 'De-Fence' – a simple but  effective tool for removing old gate-latch staples from posts.
The 'De-Fence' was marketed as saving farmers valuable time, money, and physical stress with the ease of removing the staple.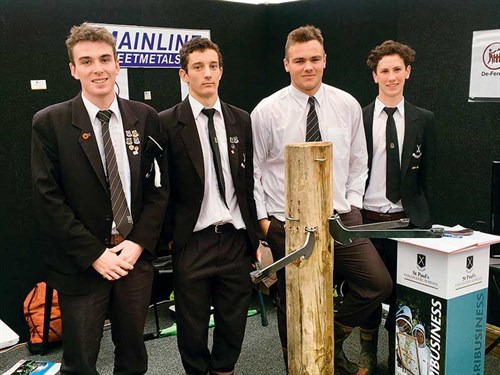 The group of young innovators developed the product in one of their agribusiness classes at St Paul's and exhibited it in the Innovation Centre at Fieldays.
Two other St Pauls' groups were are also entered into the Fieldays Innovation Awards having designed the products 'Ride Safe'– a quad bike helmet that doesn't allow the vehicle to start without the helmet being secured – and 'Flash Inc.' – an LED strobe light fitted under a tractor bonnet to deter birds from nesting in the engine.
The agribusiness programme was created by St Paul's, DairyNZ, Beef + Lamb New Zealand, and 11 other agricultural business partners to inspire secondary school students to consider a career in the primary sector.
"All our agribusiness students have to come up with an agribusiness innovation as part of the course work for Level 3," Kerry Allen,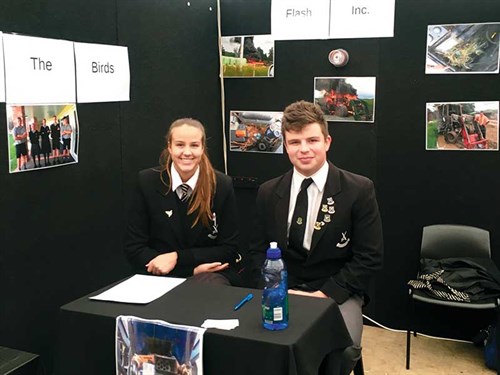 St Paul's agribusiness project curriculum director, says. "They then compete in a Dragon's Den type competition, with the top three innovations going through to the Fieldays Young Innovators of the Year.
Kerry says the greatest challenge was getting it from a prototype to a working product.
"From this point, it's up to the students now where they want to go with it.  Some of them are looking for investors so they can take their product to the market. 
"Last year's winners went on to win the Young Enterprise Scheme Innovation Award (both at regional and national level)."
For more information on the Fieldays Innovation Awards, visit Fieldays' website.

Keep up to date in the industry by signing up to Farm Trader's free newsletter or liking us on Facebook