New Zealand's waterways get a helping hand from new technologies
---
Internet of Things (loT) devices are proving useful for New Zealand farmers and companies, to help clean up New Zealand waterways
The IoT umbrella encompasses sensors, data analytics and automation and leading national tech expert Kriv Naicker says these devices are already being used across the world to clean up waterways.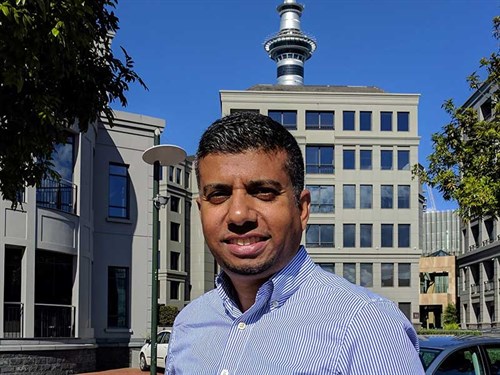 The New Zealand IoT Alliance executive director also says that the Ministry for the Environment have stated that irrigation accounted for 65.9% of water use in New Zealand between 2013 and 2014.
A new target set by the government earlier this year aims to boost its current 72% to 90% of New Zealand's lakes and rivers to reach swimmable water quality standards by 2040.
"The abundance of water has been taken for granted in New Zealand and until recently there hasn't been much attention paid to the impact of its use on farming," says Kriv.
"To make all of New Zealand's waters and rivers swimmable is now the push for this country."
Kriv says other nations can help New Zealand learn how to use sensors to monitor water quality, as well as water levels, nutrient flows and other metrics. 
Automation and robotics can understand what is happening and where, on the farm, with the help of analytics, and this can reduce the impact on waterways as they can adjust the delivery of nutrients and water.
The Manawatu river near Palmerston North recently tested a water sensor which allows people to check the health and safety of its waterways.
"For the modern farmer, the ability to remotely track, loT monitor and report on the condition of their stock or quality of water, brings huge advantages and efficiencies for their farms," says Kriv. 
Using this monitoring, as well as satellite technology, allows farmers to be alerted in advance to various scenarios, saving them time and money to not have to patrol or survey.
Kriv says companies are providing sensors for lake and river quality, and some good examples include Riverwatch Water Tester in the Wairarapa, Waterforce in Canterbury and KotahiNet in Wellington.
Some loT water management solution options are also being rolled out by companies such as Spark, Vodafone, and Thinxtra and Kordia.
Keep up to date in the industry by signing up to Farm Trader's free newsletter or liking us on Facebook