Entries to Ballance Farm Environment Awards closing soon
---
The entries to the annual awards programme celebrating good farming practices will close on 30 September
With entries to the Ballance Farm Environment Awards 2018 closing on 30 September, farmers and horticulturists, including orchardists, vegetable growers, and viticulturists, within the geographic area covered by the Taranaki Regional Council are being urged to consider entering the awards.
Taranki dairy farmers John and Rosyln Weir were the finalists in this year's awards and went on to win the LIC Dairy Award and the CB Norwood Distributors Ltd Agri-Business Management Award.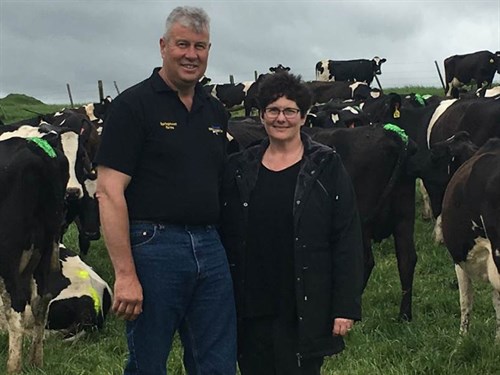 "You show a group of people around your farm and they give you feedback about whether or not they think you're heading on the right track. It's not biased… just as they see it on the day," John says.
He adds that the experience is worthwhile and he would encourage people to enter the competition.
Talking about the awards, 2017 Horizons Ballance Farm Environment Awards finalist Nic Leary says having a group of people visit her farm to view and offer advice proved to be extremely valuable.
"The judging panel that visited Tarata included two farmers—two different farmers in terms of the type of property they farm, where they farm and what they focused on—as well as a rural banker and a regional council land management person. Given their backgrounds, it was a well-balanced critique from those four people," she says.
"It wasn't just about profitability or productivity but having that sustainable influence as well. The awards are an opportunity to get a well-rounded insight into what you're doing and what you're not doing."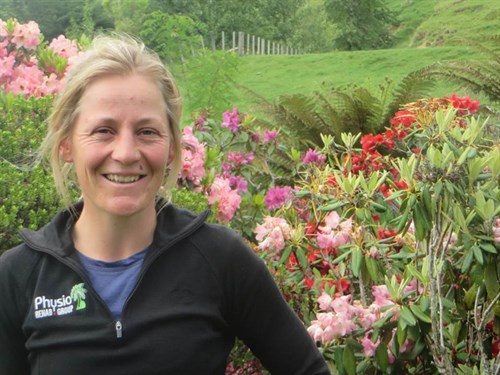 The first round of judging will be in October and the finalists will be announced on 10 November. The final judging will take place during the last week of November and the first week of December, and the awards night dinner will be held at the Devon Hotel in New Plymouth on 22 March.
The Weirs, who were first-time entrants, say they had no expectations but were elated to win the award.
Talking about the judging process, John says, "It was like a reverse interview and was interesting, as we only had a short timeframe to tell them about the business.
"We had a couple of small points in the feedback report we need to address in more depth but there were no surprises."
Nic says the judging panel looked at issues such as stock policies, fencing of waterways, subdivision plans, and plantings, and it was a good opportunity to have a discussion with the judges about what she should focus on and where to get tools and resources for it.
"It provided additional insight into the land structure and soil types present in problem areas," she says.
ABOUT THE BALLANCE FARM ENVIRONMENT AWARDS
The Ballance Farm Environment Awards is an annual awards programme, run in 11 regions throughout the country, which recognises and celebrates good farm practices. The awards can be entered online on the BFEA website or by contacting regional coordinator Claire Hunn at taranaki@bfea.org.nz or 027 254 9548.
Keep up to date in the industry by signing up to Farm Trader's free newsletter or liking us on Facebook