Kiwi farmers not prepared for technological disruptions
---
A new report has found that Kiwi farmers have adopted smart technology but are not prepared for technological disruptions in the agrifood sector
A report released by Microsoft in partnership with Massey University has found that although Kiwi farmers have adopted smart farming techniques, few are prepared for major technological disruption.
Titled Disruptive Technology in the Agrifood Sector, the report examined the impact of disruptive technologies on the sector.
Researchers from Massey Business School interviewed technologists and members of the agrifood industry for the report.
"In the agricultural industry, people are making really pragmatic business decisions to invest heavily in technology," lead researcher Professor Stephen Kelly says, "but they firmly believe that tomorrow will be like today, just with more technology added."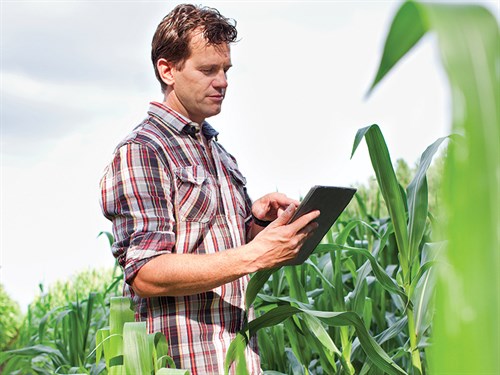 He adds that although Kiwi farmers are accepting of new technology in the industry, they aren't visualising what the industry will look like in 10 years after major technological changes.
New Zealand needs to be prepared for the arrival of global corporates that can produce so efficiently that the cost structures could be halved.
"If that happened, most New Zealand businesses would not be able to compete using their current business models. There are only a few ways to compete: follow a corporate model but you need a lot of capital; find a niche, which is getting increasingly difficult; or take a collaborative network approach," Prof. Stephen says.
Microsoft chief technology officer Russell Craig adds that the research will help in understanding the opportunities available and the challenges faced in the agrifood sector.
"It was particularly interesting to see that potential disruptions in the sector need more attention and that the sector needs to embrace that disruption. We see opportunities for local economic development, creation of new tech-based businesses, and an increasing focus on the overall sustainability of the sector," he says.
"That's why this is a valuable report, which, added to the public domain, will foster discourse about the best ways to sustainably grow these industries in the future."
View the full report Disruptive Technology in the Agrifood Sector
Keep up to date in the industry by signing up to Farm Trader's free newsletter or liking us on Facebook