Predator Free 2050 seeks funding for conservation projects
---
Starting from 12 September, conservation groups are encouraged to lodge EOIs for funding and support from Predator Free 2050
New Zealand conservation groups committed to broad-scale predator eradication are being encouraged to lodge an expression of interest for funding and support from Predator Free 2050 Ltd—an organisation that aims at eradicating possums, rats, and stoats from New Zealand by 2050.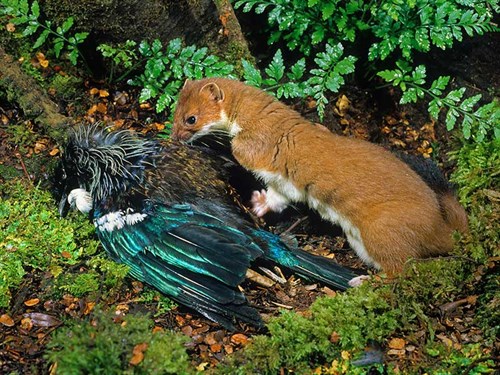 Regional and local councils, mana whenua, businesses, NGO, and community organisations that are capable of undertaking eradication initiative in line with Predator Free's 2025 goals can lodge an Expression of Interest.
Some of the 2025 goals include eradicating predators (without the use of fences) from at least 20,000 hectares of mainland New Zealand, removing all predators from New Zealand's island nature reserves, and enlarging target predator suppression to an additional one million hectares of mainland New Zealand.
It also includes achieving a solution that's capable of removing at least one small mammalian predator from the mainland.
All proposed landscape scale projects will need to demonstrate its ability to provide sufficient funding. Predator Free 2050 Ltd is required to secure matching investment of $2 for every $1 of Crown investment. 
All Expressions of Interest will be evaluated against 13 criteria and will have to demonstrate a potential for large-scale predator eradication. 
Predator Free 2050 Ltd CEO Ed Chignell says these large-scale projects are critical to driving forward the Predator Free 2050 vision.
"These are our pathfinder projects, the proving grounds for innovative new tools and a collaborative partnership approach.
"We're laying the foundations for the next three decades of Predator Free 2050 operations, working towards achieving our mainland suppression/eradication goals and making inroads towards scientific breakthrough."
The last date to submit Expressions of Interest is 13 October 2017. Funding approvals are slated for mid-February 2018.
Click here for more industry news.
Keep up to date in the industry by signing up to Farm Trader's free newsletter or liking us on Facebook