Ravensdown's strong results deliver greater returns for Kiwi farmers
---
After a third year of strong results, Ravensdown pays a total annual rebate of $45 per tonne
A continued balance sheet strength, growing market share, and a profit before tax and rebate of $51 million from continuing operations saw a 10% increase in rebate on purchased products compared to last year.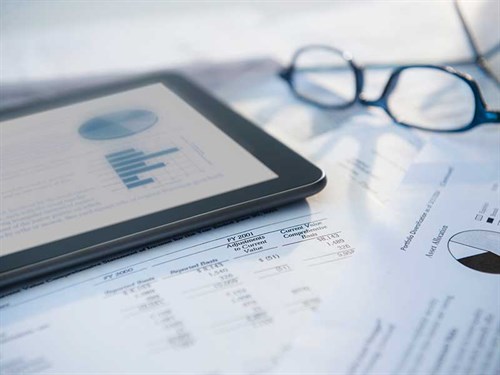 Ravensdown Chairman John Henderson says, "All-year value is important to farmers, so I'm delighted we were able to deliver this rebate as well as having led major price reductions throughout the year.
This strong performance is now part of a consistent pattern Ravensdown has established. Strong years in 2015 and 2016 meant at the start of the last financial year, we were able to set ambitious targets to invest in infrastructure, to improve market share, and to develop new technology," John says. 
"I am so pleased that, for the third year in a row, our targets were achieved and we will still remain in the black after rebate and taxes." 
There was a growth of two percent in sales volumes, yet, because price reductions were delivered as early in the year as possible, revenue fell five percent to $627 million.
For those who bought solid fertiliser before 31 May 2017, $20 dollars of the total rebate has been in shareholders' bank accounts since 9 June.
For fully paid-up shareholders, the remaining $25 per tonne will be paid in cash this month. 
Chief Executive Greg Campbell says Ravensdown's purpose is to enable smarter farming, which ultimately leads to a better New Zealand and last year's growth has proven the co-operative's progress towards this.
Ravensdown's year at a glance 
$42 million invested in infrastructure including new loaders, conveyors, roofing, laboratories and high precision blending machinery: over $100 million in past three years  
$5 million invested in new technology and $4 million supporting research and development
Operating cash flow: $60 million
Equity ratios: 80% before rebate and 73% after rebate
Profit before tax and rebate from continuing operations:  $51 million
Revenue: $627 million
Rebate of $45 per tonne:  $20 per tonne already paid in cash with rebate remainder of $25 per tonne also to be paid in cash by month end unless the customer is not a fully paid-up shareholder. 
Keep up to date in the industry by signing up to Farm Trader's free newsletter or liking us on Facebook