Advice on ensuring correct selenium levels
---
New Zealand farmers are being urged to determine the right selenium levels for livestock to risk avoiding incorrect levels
While New Zealand-specific reference ranges for selenium (Se) in pasture and animal tissue have been established for nearly 20 years, Chief Scientific Officer at Ravensdown Dr Ants Roberts, says confusion about adequate levels can still occur due to conflicting advice.
He says this is despite the fact supplementation trials and quantitative modelling resulted in a dietary recommendation of 0.03mg Se/kg DM for dairy cows grazing New Zealand pastures.
"The nutritional importance of adequate levels of selenium in dairy cows is well documented. However, confusion often occurs because recommendations of up to 10 times higher are not uncommon. This is due in part to scepticism that the low minimum recommended intakes do not reflect the needs of the modern dairy cow.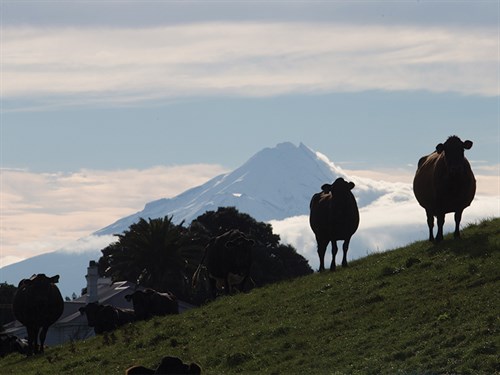 "In cattle, the principal clinical problem associated with selenium deficiency is white muscle disease, but is also associated with a range of sub-clinical conditions."
To address the confusion, Ravensdown commissioned Stacey Hendricks and Associate Professor Richard Laven from the Institute of Veterinary, Animal and Biomedical Sciences to review all available national and international scientific literature to determine whether current reference ranges for selenium are still relevant today.
The review drew from 57 publications written between 1960 and 2015. It found that minimum dietary recommendations differ between countries, being 0.03; 0.04; 0.1; and 0.3mg Se/kg DM in New Zealand, Australia, United Kingdom, and United States of America, respectively.
"The review found that the difference between the New Zealand and United States recommendations are in part due to the high intake of vitamin E from grazed pasture (in NZ) versus total mixed rations. Vitamin E is a strong anti-oxidant, which acts to spare selenoproteins," said Dr Roberts.
The review showed that most of the data reviewed is consistent with the current New Zealand recommendations.
"Several studies in herds with marginal or inadequate selenium status – based on New Zealand recommended levels – showed no effect on either productivity or health after Se supplementation."
One cautionary finding from the review was that while Se has been the best researched trace mineral, there is still uncertainty around a definitive upper threshold of the marginal range.
"While it is possible that the upper threshold of the marginal serum selenium range is too low, this is not justification to match the US recommendation of >890 nmol/L. Based on the outcome of the review there is no evidence to change the current dietary recommendation of 0.03mg /Se/kg DM for dairy cows grazing New Zealand pastures."
Read more industry news on Farm Trader.
Keep up to date in the industry by signing up to Farm Trader's free newsletter or liking us on Facebook