IrrigationNZ Conference 2018
---
The Irrigation NZ Conference 2018 will take place in Alexandra from 17 to 19 April
We're now looking forward to our 2018 Conference that will take place in Alexandra from 17 to 19 April and invite farmers with an interest in irrigation to join us.  
The theme of the conference is 'Unlocking a Golden Future through SMART irrigation'. With so much public and media focus on irrigation and water issues, this is an opportunity to be updated on the future of water management and irrigation systems.
Three field trips will be offered where you can see best-practice irrigation in action on a range of different farms and hear experiences from farmers about how they use irrigation to improve their productivity. You'll have the option of choosing from a pastoral farming tour, visiting local orchards, or seeing a range of local vineyards. Each trip will look at how different irrigation systems are being used to suit local conditions. The conference will also include an expo featuring a huge range of different of products and services designed to help improve production and irrigation efficiency and save time.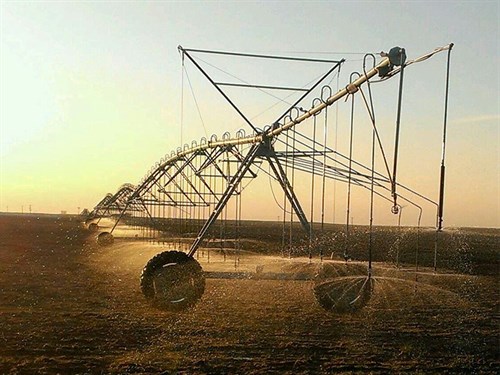 Central Otago is a scenic and historically rich location, and the conference is a chance to see the district in spectacular autumnal colours and enjoy the best of its food and wine. The history of irrigation in Central Otago is intimately linked to the region's Gold Rush. 
Rights to take and use water were originally linked to mining in the 1860s and but were later being used for irrigation. The original water permits issued rights in perpetuity. In the depression, the government-funded irrigation expansion such as the Falls Dam scheme as public works projects with more infrastructure, developed from the 1950s to the 1980s. 
The Resource Management Act set a deadline for historical water permits linked to mining to expire in October 2021. Otago is now at a crossroads with the amount of water available for irrigation expected to reduce and water permit holders needing to look at innovative ways to optimise water use.  
Local irrigation scheme representatives and farmers will talk about how they're overcoming the challenges they face and working together to come up with innovative solutions for the future. 
Keynote speaker Stuart Styles, the director of the Irrigation Training and Research Center from San Luis, California, will talk about how New Zealand's irrigation practices and regulatory regime compares to the rest of the world.
Dr Ros Harvey, manager director of Innovative Australian AgTech business, The Yield, and co-founder of the Food Agility Cooperative Research Centre and the Knowledge Economy Institute will talk about how we can meet the world's requirement to provide 60% more food by 2050 to feed our growing population. She will discuss how we can meet this challenge without compromising the future and how technology can transform farming practices.
Panellists ANZ rural economist Con Williams, vet dairy farmer and scientist Alison Dewes, Central Otago mayor Tim Cadogan, Pioneer Energy chief executive Fraser Jonkers, and law professor Jacinta Ruru will discuss the future of water catchment management with moderator Radio NZ Morning Report presenter Guyon Espiner. 
To find out more about the conference and to register, visit irrigationnz.co.nz.
Keep up to date in the industry by signing up to Farm Trader's free newsletter or liking us on Facebook