Is it time for a New Zealand national food security strategy?
---
Horticulture NZ warns that the price of fresh, healthy produce will rise if a national level intervention is not put in place
In its recent report, Horticulture New Zealand notes that the local fruit and vegetable industry cannot meet demands of the domestic New Zealand market. It's this increase in demand and a decrease in the supply of fresh, Kiwi-made produce that, they believe, justifies the need for a national food security strategy.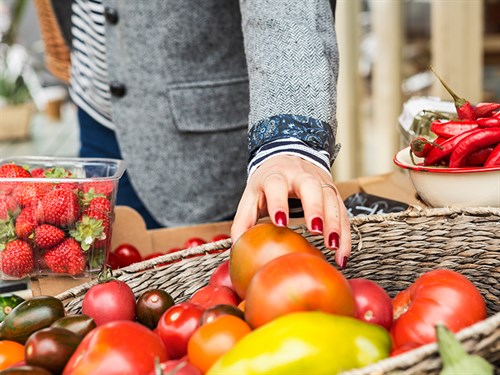 Mike Chapman, chief executive of Horticulture NZ, suggests that changing consumer habits have caused the increase in demand. Kiwis today "want to know where their fruit and vegetables come from [and] they want to buy New Zealand grown".
Despite growing interests in sustainability and ethical sourcing, Mike notes that if we aren't able to meet the demand, New Zealanders will need to look outside the country for fresh produce. As well as not fully satisfying the wants of consumers, sourcing produce from overseas is not a guaranteed fix. These trends are not unique to New Zealand and imported produce may come at a high price, if at all.
So in a nation known for its farming expertise why is it that we are struggling to meet demand ourselves? Mike believes urbanisation and a growing population are changing the farming landscape in New Zealand and impacting the supply of fruit and vegetables.
As cities sprawl out onto land formerly used to farm fruit and vegetables, domestic output of produce suffers. He explains this issue has worsened by extreme weather events, which are becoming "more frequent and more damaging." 
While regional bodies are careful to plan for their own farming, Mike says planning needs to be done at a national level and hopes that the Horticulture NZ report will encourage the government to take food security seriously.
Use of resources integral to farming of fresh produce, such as water and land, must be planned for on a national scale in order to ensure Kiwis can pursue the sustainable lifestyles they increasingly demand. 
Mike insists that a national food security strategy will help New Zealand to quantify "the factors that go into getting these vegetables from the field to the plate" and resultantly, make locally grown fresh produce more accessible for Kiwi families. 
Read more industry news and updates on Farm Trader.
Keep up to date in the industry by signing up to Farm Trader's free newsletter or liking us on Facebook