Award-winning Kuhn Performer 3000
---
The Kuhn Performer 3000 tine/disc deep stubble cultivator was awarded the People's Choice award as part of the recent Terre-Net Machine of the Year
The winner was chosen through an online vote. Open to all internet users, a total of 700,000 votes were recorded for all machines. The People's Choice award aims at distinguishing equipment recognition and the online mobilisation capacity.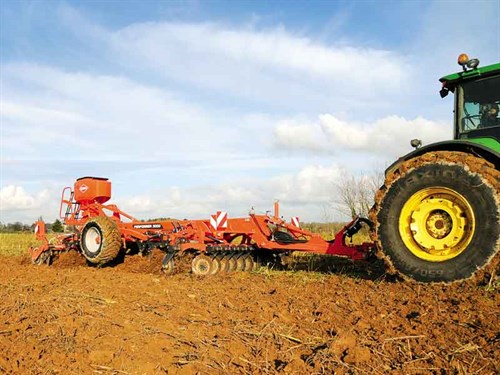 The Kuhn Performer is a one-pass tool offering four actions in a single pass: cutting, mixing or loosening, levelling, and consolidation. During short working periods, the Kuhn Performer is the perfect tool for preparing the soil in depth in one pass. It allows work on all types of crop residues, thanks to the independent or combined use of each component (two rows of discs, four rows of tines, and a roller). 
This new model of three-metre working width meets the expectations of farms equipped with tractors of 180 to 350hp. The Performer range comprises twin disc gangs (10cm working depth), four rows of tines (35cm working depth), levelling discs, and the new 700mm diameter HD-Liner roller. The disc gangs function independently of each other and comprise 510mm diameter serrated discs.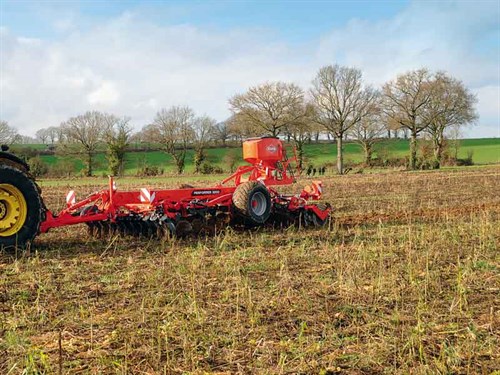 Discs are mounted to afford 560mm underbeam clearance, allowing free flow of crop residues. Tines are arranged in four rows with 280mm inter-tine spacing and 850mm underbeam clearance. Tines are curved for optimum mixing and operate with non-stop hydraulic safety at 800 to 1200kg pressure. A choice of shares is available for different functionality.
Levelling discs are mounted on curved arms, have elastomer protection, and have height adjustable border discs. The HD-Liner roller is notched for better rotation and provides 225kg/m downward pressure. The roller can be lifted out of work when not required, for example, when carrying out non-consolidation work.
Keep up to date in the industry by signing up to Farm Trader's free newsletter or liking us on Facebook