New national dairying award announced
---
There may not be a red carpet event, but dairy farmers demonstrating leadership in their approach to sustainable dairying are set to be formally recognised as part of new national award
The Fonterra Farm Source Responsible Dairying Award will recognise dairy farmers who are respected by their farming peers and community for their attitude and role in sustainable dairying. The new award has been introduced by the New Zealand Dairy Industry Awards.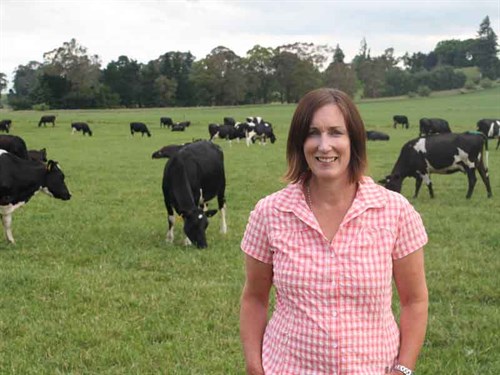 Rachel Baker, NZDIA Executive Chair, says farmers are being encouraged to share stories of how they are farming responsibly, both environmentally and socially.
"Many of our winners and entrants from our Dairy Trainee, Dairy Manager and Share Farmer awards programmes do just this and progress to leadership roles within the industry and their communities."
"This Award gives us the opportunity to recognise farmers that have progressed to ownership, demonstrate leadership in their farming practices and are a role model for our younger farmers coming through" she says.
"They will be an ambassador to personalise and share the positive things that are being achieved by our dairy farmers."
Chief Operating Officer for Fonterra Farm Source Miles Hurrell says the new award embodies the co-op's commitment to sustainable dairy farming.
"The Co-op and our farmers take their responsibilities to their communities, their animals and the environment seriously and they demonstrate this in the work they do every day. The criteria that farmers will be assessed against for this award are the foundation of our pledge to maintain and enhance a dairy industry that all New Zealanders can be proud of."
The farmer could come from any of New Zealand's milk suppliers to be eligible for the award. The inaugural winner will be selected by a panel of judges and announced at the National Final in Invercargill on May 12th.
Keep up to date in the industry by signing up to Farm Trader's free newsletter or liking us on Facebook