Rural accountants milk on-farm technologies
---
Rural accountants are now advising farmers on how various technology offerings can help them run their businesses
Rural accountants are moving beyond just simply doing "the books" and are now advise farmers on how various technology offerings can help them run their businesses, says online accounting software provider MYOB
It is no secret Kiwi farmers are facing pressure to improve the efficiencies of their rural businesses, and mobile and online technology is part of the answer, especially with the ever increasing importance of on-farm automation.
Technological impacts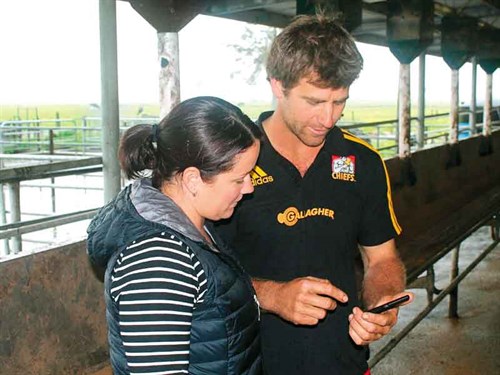 MYOB New Zealand general manager, Carolyn Luey, says this is having big impacts on the accounting profession.
"The growing prevalence of machine learning, artificial intelligence, and mobility improvements are driving huge on-farm improvements. We're incorporating these tech trends into our cloud accounting and practice management software to give farmers and their advisors deeper insights and more control over their operations.
"Farmers want easy-to-use solutions that capture information quickly and easily. They want to collaborate with their teams, suppliers and advisers in real-time to help drive profitability."
Ms Luey says the emergence of cloud-based accounting software, such as MYOB Essentials, has removed a lot of the basic bookkeeping work, so accountants are now using this technology to do more analysis into what the numbers mean for their various clients.
"Technology doesn't do everything; you need a human being to provide judgement and analysis. Accountants are now focusing on critical thinking and problem solving."
Nick Hoogeveen, of Nick Hoogeveen and Associates in Paeroa, says his business is in a better position than many rural firms because he's mindful of the technological shifts on farms.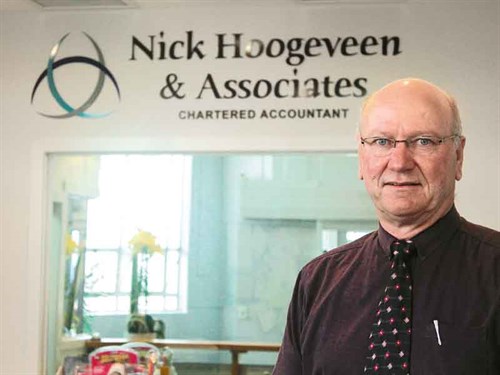 "We've changed a lot in the past few years to provide our farming clients all-round business advice rather than just GST compliance and EOFY reporting."
Mr Hoogeveen says he's positioned his accounting firm as a "virtual CFO", offering in-depth and tailored advice to small-to-medium sized enterprises.
The Waikato-based practice provides management reports and updates on how their clients' businesses are tracking and what they should do to improve their business outcomes.
"We place ourselves as business advisers rather than just the end-of-year 'taxman'. It's all about giving our rural clients better insights into their operations and future-proofing our profession," says Mr Hoogeveen.
On-farm benefits
Farmers William and Kylie Brunt in the Hauraki Plains are seeing first-hand the benefits technologies can provide on-farm in terms of increasing efficiency, productivity and sustainability. The Turua couple say they can now run much of their 420-cow farm from their mobile devices.
"We can access our key milk production and quality information and receive important business updates all from our mobile device, which is particularly useful given the nature of farming means we're often away from our computers."
"Having real-time information on-the-go means we can make decisions faster than we have before, making it easier for us to run our business," says Mr Brunt.
Ms Luey says these changes in technology offer an exciting outlook for the accounting industry so long as technology providers, like MYOB, continue to evolve.
"New Zealand has always been a great place to farm, but we can only stay ahead of the game by ensuring our farmers have the latest accounting solutions to help them be more productive."
Ms Luey says MYOB is in the process of combining relevant parts of its respective software solutions to provide rural customers and partners with a range of easy-to-use, cost-effective online tools that offer better insights into their operations.
"We're exploring new ways of linking up farmers and their advisors by combining accounting information, banking transactions and on-farm data to drive more efficiencies and productivity.
"These days farming is truly a technology business," says Ms Luey. 
Keep up to date in the industry by signing up to Farm Trader's free newsletter or liking us on Facebook