Milk Urea data to help monitor leaching
---
CRV Ambreed says Milk Urea readings could be used for determining nitrogen output
Milk Urea readings could help in determining how much nitrogen herds are excreting each day, CRV Ambreed says.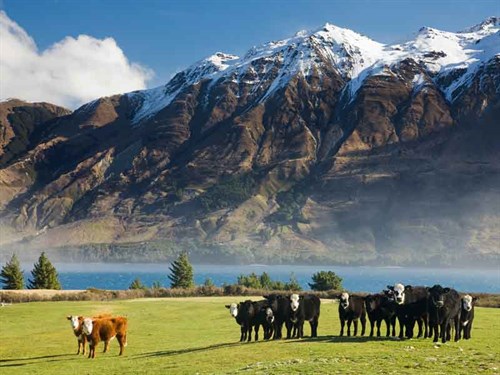 There's a direction connection between Milk Urea Nitrogen (MUN)—the amount of nitrogen contained in milk urea—and the amount of nitrogen excreted according to CRV Ambreed: cows with lower MUN extract less nitrogen.  
In 2017, CRV Ambreed announced its team of LowN Sires bulls that are genetically superior in their ability to reduce concentration of MUN in their daughters.
Head of research and development at the herd improvement company, Phil Beatson, says "The MU (Milk Urea) readings allow farmers to know, reliably, how much nitrogen their cows are peeing out, providing an accurate picture about the nitrogen load on their land. On the face of international and limited New Zealand evidence, these bulk MU readings appear to give farmers a very good estimate of the nitrogen load excreted as urinary nitrogen on a daily basis."
According to CRV Ambreed managing director Angus Haslett the MU data on the bulk milk test reports—which include the percentage of fat in protein in the milk plus somatic cell counts and is provided by Fonterra, Open Coutnry Dairy, Synlait, and Westland Milk Products—provide "an accurate indicator of the urinary nitrogen load".
"We are working with our partners to confirm the milk urea and urinary nitrogen relationship is robust to enable these important conversations to take place in New Zealand," he says.
CRV Ambreed estimates that a relatively small investment to confirm the MU and UN relationship could see results before the second half of 2018.
Read more farm industry news on Farm Trader.
Keep up to date in the industry by signing up to Farm Trader's free newsletter or liking us on Facebook