Dairy Women's Network announces 2018 winners
---
Winners of Fonterra Dairy Woman of the Year and Dairy Community Leadership Award were on 22 March at the Dairy Women's Network conference in Rotorua
Women have significantly contributed to the growth of the local rural community and beyond over the years, and each year, Dairy Women's Network recognises this contribution in the dairy industry through the Fonterra Dairy Woman of the Year and Dairy Community Leadership Awards.
This year, on its 20th anniversary, Dairy Women's Network announced its two winners in an annual conference held in Rotorua.
Dairy Woman of the Year
This year, Southland dairy leadership coach Loshni Manikam won the Fonterra Dairy Woman of the Year award.
Sponsored by Fonterra, the award recognises the passion, drive, and leadership of women in the dairy industry. Other finalists included Hawke's Bay dairy consultant Rachel Baker and Tararua district mayor Tracey Collis.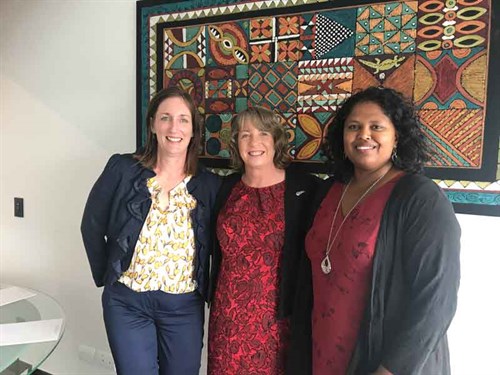 Loshni, who is originally from South Africa, milks 600 cows in Winton, Southland with her husband and three children. Last year, they were awarded the title of Southland Sharemilker of the Year.
Loshni, a former lawyer, is the founding director of Iceberg Coaching and a strategic consultant for Farmstrong. In 2012, after receiving her coach certification, she transitioned from dairy farming to leadership coaching.
"I am most passionate about people and their untapped potential. It really excites me how growing people's awareness of their own strengths has such a positive and far-reaching impact on everyone around them," Loshni says. As the winner, Loshni will receive a scholarship of up to $20,000 to undertake a business/professional development programme.
Dairy Community Leadership Award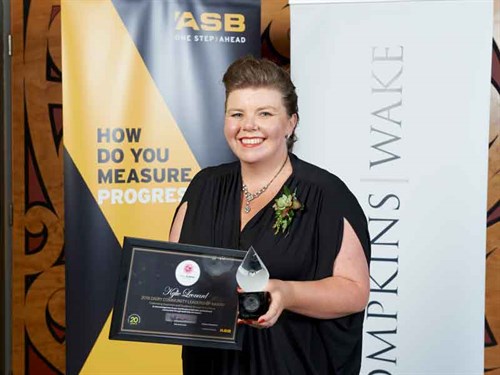 Taupo dairy farmer Kylie Leonard was awarded this year's Dairy Community Leadership Award.
The award recognises the unsung heroes of rural communities. It celebrates women who voluntarily go above and beyond to help and lead their local communities. Kylie milks 400 cows with her husband and three daughters at Oruanui, Taupo.
Talking about the award, Kylie says, "It's an honour to receive the Dairy Community Leadership Award. The dairy industry is in my heart and soul, and seeing others be involved and succeed is a really great feeling."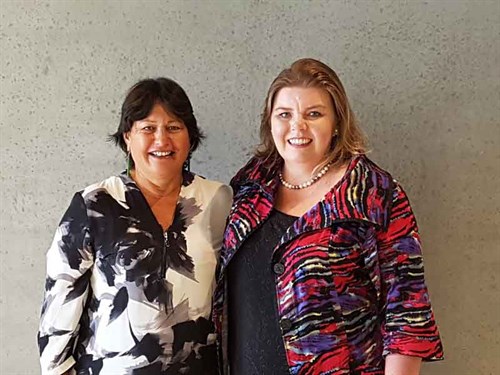 Kylie promotes and hosts visits to her farm with play centres, kindergartens, primary schools, colleges, and visitors. She also supports AgITO students, is the chair of her daughter's school's board of trustees, a patron of Taupo Family Playcentre, and is also on the Taupo board of the Rural Education Activities Programme (REAP).
As the winner, Kylie will receive a scholarship to attend the Community and Enterprise Leadership Programme at the University of Waikato.
Keep up to date in the industry by signing up to Farm Trader's free newsletter or liking us on Facebook