Flow Hive 2 launches
---
Pre-order of Flow Hive 2, an improvement on the original Flow Hive Classic, has begun on Indiegogo
When Australian father-son duo, Stuart and Cedar Anderson, introduced Flow Hive in 2015, it quickly became a household name. Today, three years and 51,000 units later, the inventors are launching Flow Hive 2—a redesign of the original Flow Hive Classic that features 14 innovations.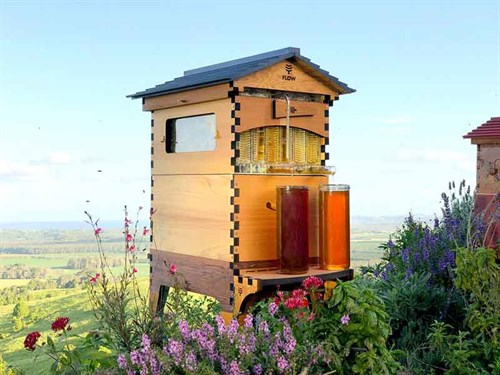 Flow Hive 2, which is designed to improve the beekeeping experience and make the harvesting system easier, is now available on pre-order on crowdfunding website Indiegogo. The new hive is the first to be manufactured on home turf, in Flow's facility on the NSW north coast.
Backyard beekeeping
The revolutionary 'honey on tap' concept attracted US$12.3 million in funding when it was launched in 2015, following which the company soon became a thriving start-up. It has won multiple prestigious awards and currently service customers in more than 130 countries.
The distinguishing feature between a conventional Langstroth hive and a Flow Hive is the company's award-winning component, Flow Frames, which provides bees with a partially fabricated honeycomb matrix that they complete with their natural wax.
Another advantage of a Flow Hive is the use of a tool that's inserted into the frame. This splits the honey cells vertically and the hexagons form channels, allowing the honey to flow out into the jar.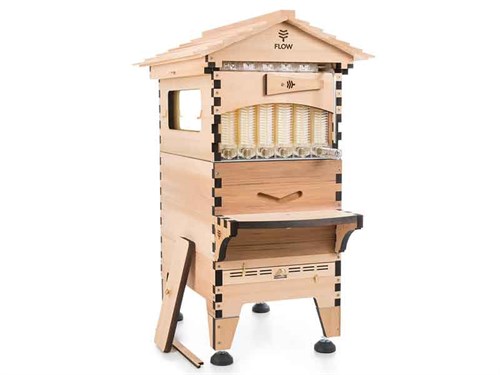 "We're really pleased by how we've been able to not only bring about a resurgence in beekeeping but an interest in responsible stewardship. Bees are fascinating creatures and the honey is really just the sweet reward for taking really good care of them," Cedar says.
If you're interested in being a backyard beekeeper, you can buy the Flow Hive 2 on honeyflow.com/flowhive2.
Keep up to date in the industry by signing up to Farm Trader's free newsletter or liking us on Facebook