FMG Young Farmer of the Year underway
---
Young farmers around New Zealand are honing their skills for the FMG Young Farmer of the Year season
Celebrating its 50th season, regional finals are underway now with the grand final taking place in Invercargill this July. Contest chairperson and former grand finalist, Dean Rabbidge, says the FMG Young Farmer of the Year was in good heart and remained an iconic event in New Zealand agriculture.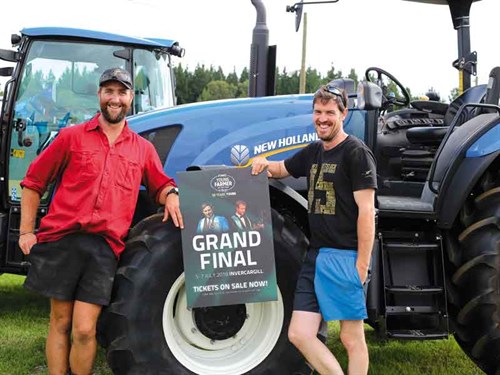 "For 49 years, we have seen New Zealand's top agricultural leaders fight it out for the much sought-after title. It is an honour that can never be revoked and with only 49 names on the winners' board, you can be sure that the competition will be as hot as ever, to be named, the 50th champion."
Dean says the contest, which started out as a national radio quiz in 1969, had undergone many changes but the challenge remained the same.
"It's the challenge second to none and remains the pinnacle of achievement. We are proud of the history and contribution the contest has made to New Zealand agriculture and I'm sure this year will be no exception."
In a new innovation this year, District Contest and Skills Days will see pairs competing side by side, as a way of encouraging more members to 'have a go'. Those competing in pairs will not be eligible to compete in Regional Finals but instead will be able to split practical modules and encourage each other.
"We are all about showcasing agriculture to the next generation and introducing pairs will allow everyone to have a go at the contest while at the same time learning about the importance of agriculture, including the careers it offers."
Find out more farm industry news on Farm Trader. 
Keep up to date in the industry by signing up to Farm Trader's free newsletter or liking us on Facebook