Ravensdown invests in Taranaki
---
Ravensdown's new state-of-the-art fertiliser blending plant and distribution centre kicks into action this month
Situated on a 7.5-hectare site, the $30 million store and blending plant is a commitment to Taranaki and the surrounding regions and aims to change the way some farmers receive and use fertiliser, with economic and environmental benefits throughout the supply chain.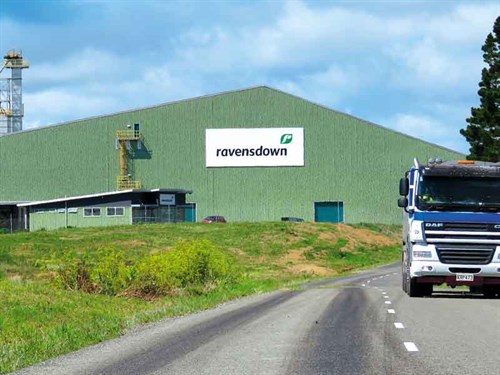 Greg Campbell, Ravensdown chief executive, says the massive undertaking is a great example of teamwork with the council and contracting partners.
"In terms of scale, there were 27km of roofing and cladding involved in the construction. As a co-operative, we invest in plants like this to improve service to our owner-shareholders so they can continue to grow premium quality food," he says.
The newly installed Precision Blending Plant will see precise blends and coatings of fertiliser made to order and of better quality. Environmental performance has been "designed in" to the facility's operation.
The new site has enclosed operation for mixing, handling, and bagging fertiliser to reduce dust and prevent trucks tracking product out of the store site. In addition, all stormwater on site is collected using a site water capture and bioremediation system to strip nutrients from the water.
"Farmers will be able to order custom blends of fertilisers tailored from their soil test results. Using these precise blends in conjunction with our precision spreading technology and digital mapping system is all about enabling smarter farming. Because farmers will be able to spread the exact amount of nutrients required, it reduces the environmental impact on farm through applying the right amount of the right fertiliser in the right place," he says.
The $30 million investment is especially good news for Port Taranaki and the Western and Central North Island.
"We import more than 100,000 tonnes of mineral fertilisers through the port each year, supplying 150,000 tonnes to approximately 4300 farms. We also have strong control of our supply chain, from the port through our 17 stores across the Western and Central North Island to the farm gate, thus ensuring quality, consistency, and competitive pricing," he says.
This is only the second Precision Blending Plant in Australasia after the company opened one at its Christchurch site in 2016.
Read more farm industry news on Farm Trader.
Keep up to date in the industry by signing up to Farm Trader's free newsletter or liking us on Facebook