Artificial Intelligence to save NZ native birds
---
A Christchurch-based researcher-inventor is using artificial intelligence (AI) to find native bird predators such as rats, stoats, and possums.
Christchurch-based researcher, Grant Thomas, is using artificial intelligence (AI) to help save native birds by finding predators such as rats, stoats, and possums. Through his Cacophony Project, where AI plays an important role by identifying predators from heat videos and learning audio lures, Grant is working towards helping make New Zealand predator-free.
Talking about his project, Grant says, "We have tested 10 prototype heat cameras and shown that they work to identify rats, stoats, and possums using AI."
 "We are about to do more testing with full water proofing and robust design so we can get some cameras for further testing around New Zealand."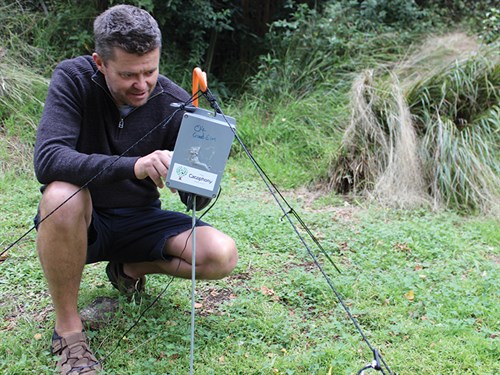 "Heat video is the most sensitive for predator detection and it produces thousands of videos that used to have to be viewed manually. Now we have an AI classifier that automatically classifies 95% of them and this is improving all the time."
Grant says that 70% of New Zealand's endemic species are either already endangered or still in decline.
"We developed an AI-powered heat camera specifically targeted at small nocturnal mammals. Initial results indicate that this picks up two or three times as many predators than off-the-shelf cameras due to greater sensitivity and longer range."
Grant says in order to make New Zealand 100% predator-free, his project goal is to get the AI working in real time on the camera so that the predators can be eliminated when detected. 
"The first part of this will be using the AI to trigger a live capture trap," he says, "but the next step is a device that fires a paint ball of poison so that one device can lure, identify, and kill multiple predators."
Keep up to date in the industry by signing up to Farm Trader's free newsletter or liking us on Facebook