Techweek 2018 to focus on future of food production
---
Agritech innovators to focus on the future of food production at this year's Techweek event in Tauranga in May
Agritech innovators at Techweek in Tauranga, New Zealand's annual festival of innovation, will be looking at the future of food production at this year's event, with a major focus on how New Zealand can meet the challenge of feeding some of the predicated global population of 10 billion by 2050. NZTech chief executive Graeme Muller says the country's collaborative agricultural ecosystem is now shifting its efforts to developing sustainable ways to feed the world.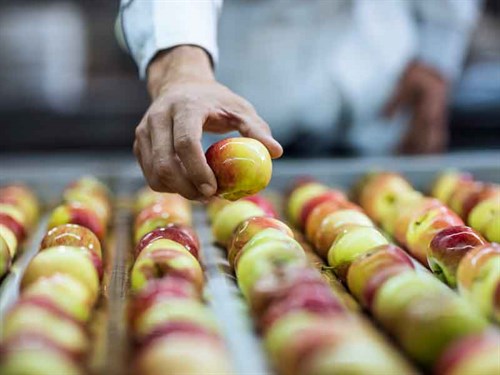 "Will the future of food production rely on robots and data or a global consumer shift towards alternative proteins? These are just some of the agritech issues that are so important for New Zealand's economy that will be discussed in Tauranga on May 23."
A growing concern for agriculture globally is the increasing population and unpredictable climate seen in the past few years and alternatives to traditional food and farming methods are revolutionising the way the world is thinking about food, Graeme says.
New Zealand agritech companies are leveraging the country's reputation as a producer of high-quality meat and dairy products. The sector, which adds billions of dollars annually to the country's GDP, will be showcased on May 23 as part of the national Techweek festival.
Graeme says the future of New Zealand lies in integrating is primary industries with technology.
"New Zealand agritech, such as herd improvement software, pasture mapping, and management are being merged into on-farm practices, maximising increases in productivity and profitability for the benefit of all Kiwis.
"Technology has major potential to support higher productivity and more sustainable use of natural resources in farming. It's great that government has a technical advisory group to advise the Ministry of Primary Industries on how to accelerate the use of smart agriculture technology.
"Reigniting primary productivity in the rural sector is critical for both farmer profitability and New Zealand's global competitiveness. Digital agriculture, in the form of precision farming, big data, sensor technology, robotics, and drones, delivers a new potential for productivity gains across rural New Zealand," Graeme says.
Techweek includes nearly 300 events in more than 30 centres all over New Zealand from Northland to Otago, including tech and innovation ecosystem events, conferences, school activities and business events. For more details on the event, visit techweek.co.nz.
Keep up to date in the industry by signing up to Farm Trader's free newsletter or liking us on Facebook