Cameron Black named Aorangi FMG Young Farmer of the Year
---
A former Ashburton-based banker has been named the Aorangi FMG Young Farmer of the Year
Cameron Black, 25, took out the title after winning the fiercely-contested Aorangi Regional Final in Waimate. The event saw eight finalists tackle a series of gruelling modules, including a fast-paced agri-knowledge quiz.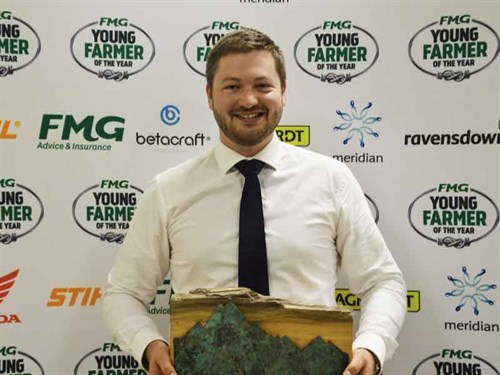 Cameron Black named Aorangi FMG Young Farmer of the Year 
It was his fourth time competing in a regional final. "I'm stunned and really excited," Cameron says, who's still a member of Hinds Young Farmers, despite living in Christchurch.
He moved north last December and now works as a rural consultant at New Zealand Agri Brokers. The win has secured Cameron a spot in the prestigious FMG Young Farmer of the Year Grand Final in Invercargill in July.
"Hopefully I can do Aorangi proud," he told the crowd at the Waimate Shears Pavilion tonight. "I've got a good support crew who came from all over the country to be here."
The Massey University Bachelor of AgriScience graduate was raised on a sheep and beef farm at Gropers Bush in Southland.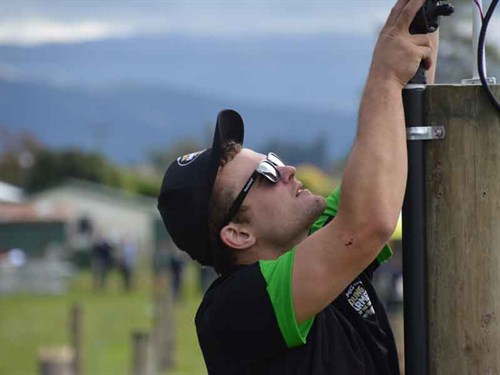 William Green, winner of the Massey University Agri-Growth Challenge
"Competing in a grand final in the 50th year of the contest in the province where I grew up is going to be quite special," he said. Cameron's win netted him almost $12,000 worth of prizes, including an XR150 Honda farm bike. 
He also won the coveted Ravensdown Agri-Skills Challenge, the AGMARDT Agri-Business Challenge, and the Meridian Energy Agri-Knowledge Challenge. His partner Soraya Zohrab received special mention in this acceptance speech.
"I think she probably knew more of tonight's answers than I did, given the number of times she's grilled me on quiz questions over the last month," he says. Cameron enjoys the challenge of the contest.
"It's a good way to test yourself against some pretty sharp contestants," he says. Contract milker Josh McAtamney came second and took out the Agri-Sports Challenge. Ashburton arable farmer Stephen Blain was placed third.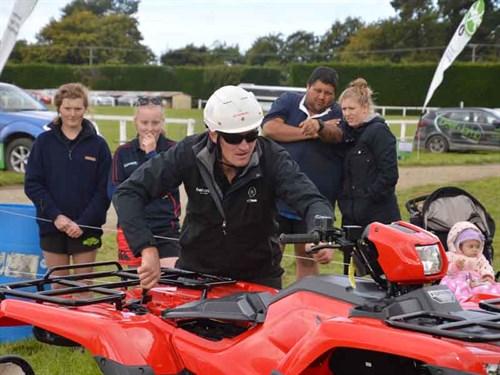 Josh McAtamney came second in FMG Young Farmer of the Year and took out the Agri-Sports Challenge
William Green, who's a farm manager on an 840-cow dairy farm at Fairlie, won the Massey University Agri-Growth Challenge. The Young Farmer of the Year is an iconic agricultural contest, which began in 1969. The grand final takes place in Invercargill from 5 to 7 July.
Keep up to date in the industry by signing up to Farm Trader's free newsletter or liking us on Facebook