New flagship forage harvester for New Holland
---
The New Holland FR920 forage cruiser is the new flagship model in the forage harvester range
New Holland will be introducing the Duracracker and Durashredder heavy-duty crop processors. 
High capacity and productivity result from the powerful new engine and improved feeding, while the industry-leading HydroLoc technology delivers best-in-class chop quality. A choice of three ranges of crop processors, all available in different roll configurations, covers every requirement from Biogas applications to shredded silage. This big forage harvesting performance comes with outstanding operator comfort.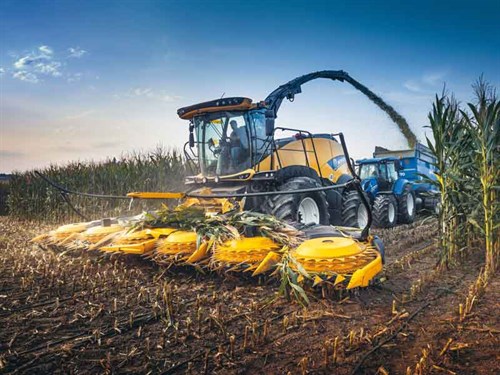 "New Holland has been at the forefront of forage harvesting for more than half a century," says Rod Gardner, National Sales Manager, New Holland Hay and Harvest.
"Over the years we have introduced a host of pioneering innovations and industry firsts. With the new flagship FR920, we are offering forage harvesting on the largest scale combined with excellent durability resulting from the new heavy-duty drives and processors. The FR920's productivity and best-in-class chop quality comes with outstanding Total Cost of Ownership."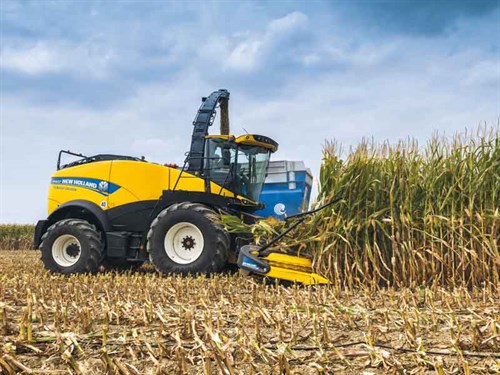 The new FR920 flagship model features the all-new FPT Industrial V20 engine developed for forage harvesting applications. It delivers a massive 670 kW (911 hp) maximum power at 1600 to 1800 rpm, 4,095 Nm maximum torque and a productivity-boosting 44% torque rise at 2100-1600 rpm.
The power curve specifically mapped to match the precise requirements of foraging applications ensures the best transient response, so that the FR reacts fast to changing load. The V20 engine delivers the most fuel-efficient performance in the 1600 to 1900 rpm working range. This, together with the low maintenance costs result in the machine's excellent Total Cost of Operation.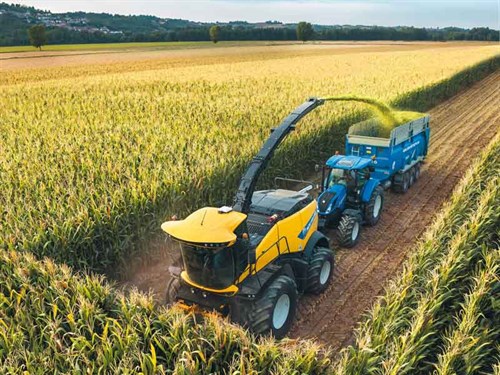 The overall feeding system has been improved and now features a 12.5% bigger intake channel thanks to higher lifting potential of the intake rolls delivering ultimate capacity at any given condition.
Keep an eye on the Farm Trader website where a test review of this impressive machine will be appearing in an upcoming issue.
Keep up to date in the industry by signing up to Farm Trader's free newsletter or liking us on Facebook