New Holland launches Big Baler Plus Series
---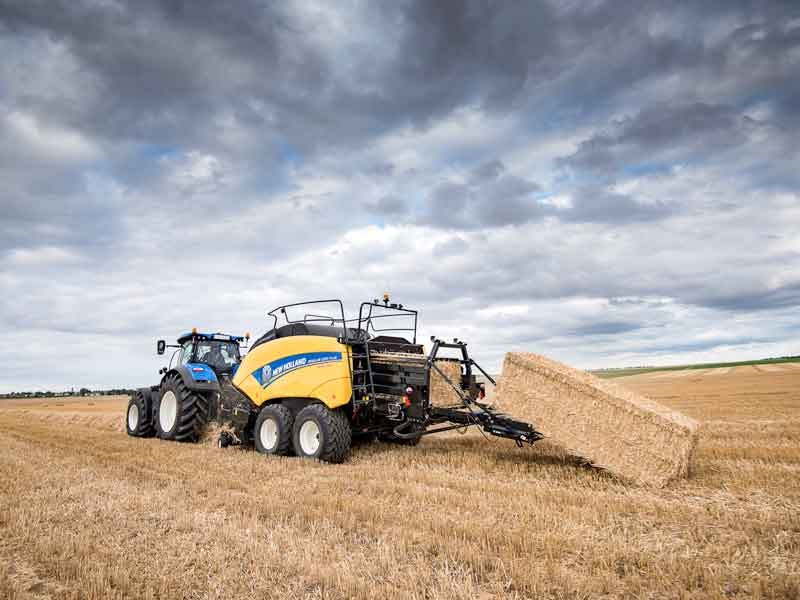 BigBaler Plus BB 1290 Plus 16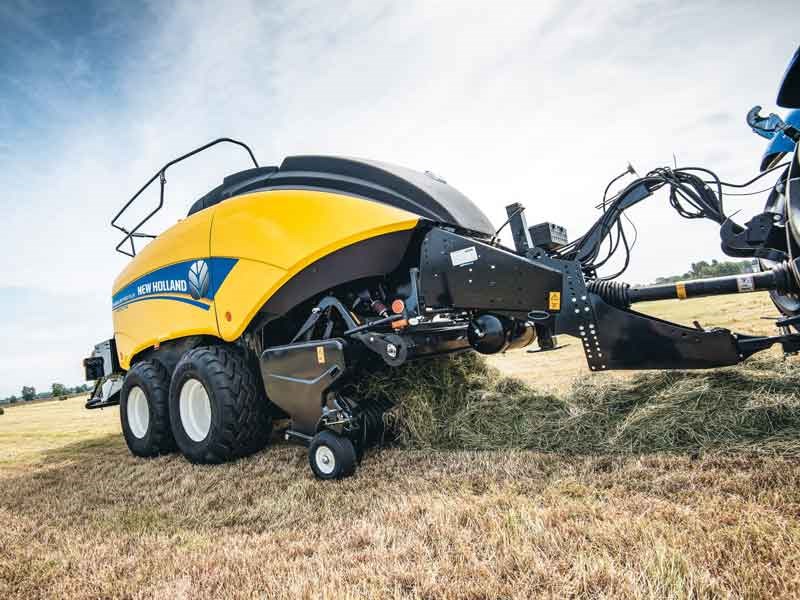 BigBaler Plus BB 890 Plus CropCutter

The newly unveiled New Holland BigBaler Plus line-up looks set to take baling to a new level of productivity and efficiency
"Customers told us they wanted to increase bale density in order to maximise trailer and storage density, and reduce the number of bales they needed to handle, thereby improving efficiencies and profitability," says Rod Gardner, Harvest & High HP Manager for New Holland New Zealand.
"To deliver the ultimate baling performance, the BigBaler Plus series large square balers provide more consistent bale density and productivity of the highest capacity.
"The new BigBaler Plus models increase density by 10%, which mean there are 10% fewer truck loads from the field, 10% less time bale handling time and 10% less storage space needed."
The latest BigBaler Plus large square balers are engineered to deliver consistent bale weight and density.
"We were able to align the density and efficiency requirements of operators with maximum trucking capacity," says Rod.
"That means we expect to see both lower cost-per-bale when compared to balers with lower density capability and lower transportation costs compared to ultra-high density balers."
Productivity
The extended bale chamber allows for softer bale drop for less risk of twine popping in the heat of the day, ensuring farmers can operate the knotter at closer to twine knot strength without twine breakage so perfectly shaped bales stay that way.
The BigBaler Plus balers are equipped with the MaxiSweep pickup and increased plunger strokes per minute which contributes to maximizing speed and the ability to create dense, well-shaped bales at up to 110 bales/hour.
Density
The balers are complete with an 800mm longer bale chamber to create well-shaped bales that are up to 10% denser than previous "non-Plus" models, and maintain more consistent bale density throughout the day.
With higher bale density comes fewer bales, helping farmers reduce handling, storage and transportation costs.
Durability
A more rugged frame and chassis houses the new extended bale chamber and larger service platform. A new heavy-duty, high-wear rotor option is available to handle abrasive crops and demanding biomass operations.
Efficiency
BigBaler Plus large square bales equipped with IntelliCruise™ ISOBUS Class III technology enables operators to work up to 10% more efficiently thanks to the tractor-baler automation system that allows even novice operators to run the baler well.
IntelliCruise controls the tractor's ground speed to optimize the rate at which the crop enters the baler to maintain a constant feed rate.
Keep up to date in the industry by signing up to Farm Trader's free newsletter or liking us on Facebook