BKT and TRS Tyre and Wheel fundraise for Hospice
---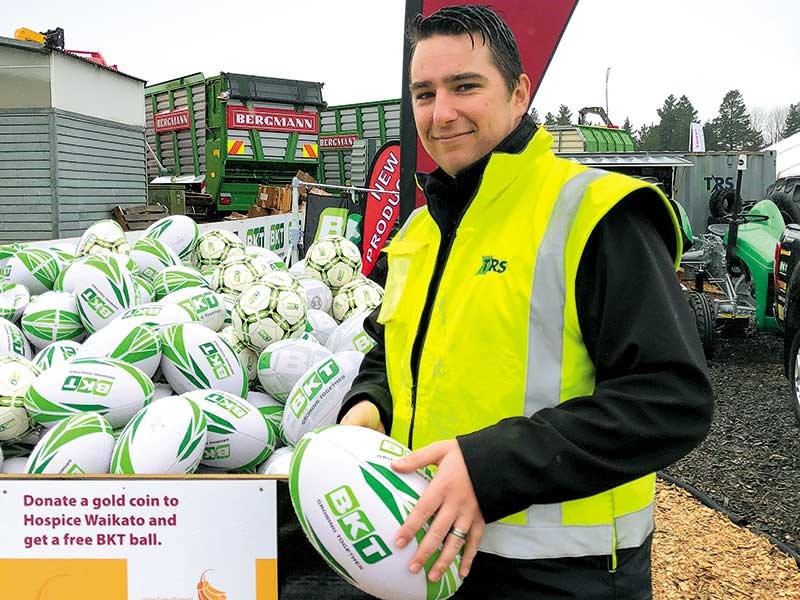 Josh Trillo from TRS Tyre and Wheel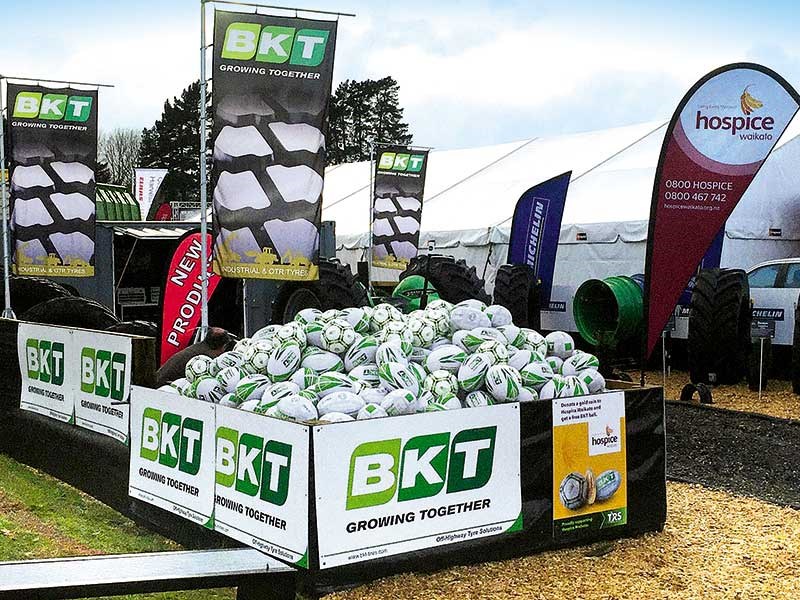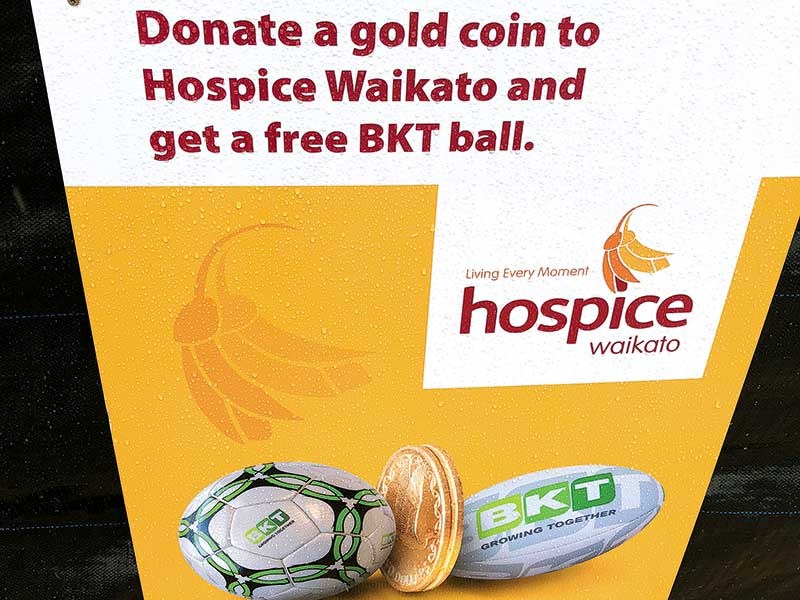 BKT and TRS Tyre and Wheel hosted a successful fundraising event for Hospice at Fieldays 2018
More than $7000 was raised for Hospice, thanks to a 'Balls for Charity' fundraising initiative at Fieldays® held by BKT and TRS Tyre and Wheel.
TRS donated around 4000 BKT rugby and soccer balls, which were offered to Fieldays visitors for a gold coin donation, with all proceeds going to Hospice Waikato.
"We were blown away by the public's generous donations over the four days, and at the conclusion of the event, there was a total of over $7000 raised," TRS marketing manager Nikki Watson says.
"Most people seem to have used Hospice services or know of someone who has, so visitors to our site were more than happy to donate to such a worthy cause."
Hospice Waikato is only partially funded by the WDHB, meaning it needs to raise more than $3 million per year from the community.
Craig Tamblyn, CEO of Hospice Waikato, says he and his team appreciate the support of businesses such as BKT and TRS.
"A really big thank you to TRS Tyre and Wheel for choosing us as their charity of choice for their Fieldays activity. It is due to generosity like theirs that we are able to continue to provide specialist community palliative care in the Waikato region."
BKT Tires are the largest selling brand of agricultural tyre in New Zealand and have helped TRS with this opportunity to support the vital services Hospice provides in the community.
Keep up to date in the industry by signing up to Farm Trader's free newsletter or liking us on Facebook