First female chair to join Federated Farmers national board
---
Karen Williams, the first woman to lead the Federated Farmers Arable industry group, has now been elected to the Feds' national board
At the national conference in Wellington held recently, Federated Farmers elected a new board member and welcomed Karen Williams to the national board. Karen, who was elected arable chairperson at the group's annual meeting in Timaru in June, replaces Guy Wigley, who stepped down after three years of service.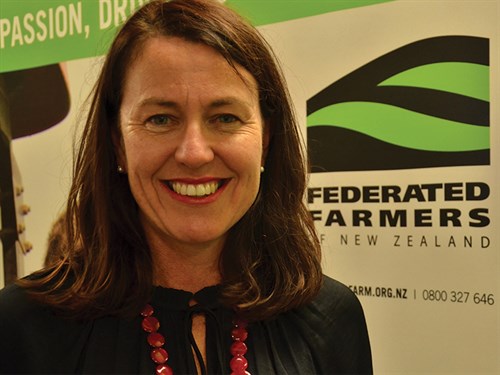 Federated Farmers Auckland president Andrew Maclean, who was co-opted onto the national board late last year, will continue his role on the board was confirmed by the elections last week.
Other re-elected members are: Katie Milne (president), Andrew Hoggard (vice-president), Chris Lewis (dairy chairperson), Miles Anderson (meat and wool chairperson) and Chris Allen (Environment, Water and Pest Management spokesperson).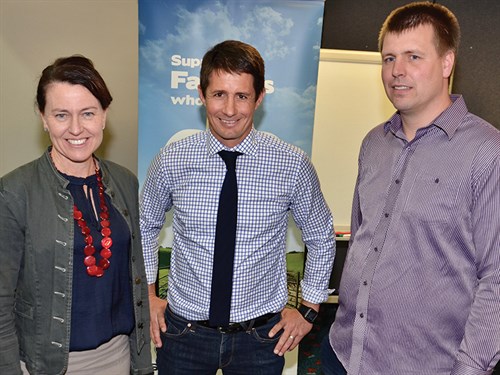 Karen, who with her husband Mick and three children, farms a 224-hectare mixed cropping and beef and lamb finishing property at Gladstone in the Wairarapa, is the first woman to lead the Federation's arable sector.
 Karen, a former planner with Greater Wellington Regional Council, runs her own consultancy business specialising in resource management, facilitation, engagement and speaking on agri-environmental issues. She and Mick are past Wellington Region Supreme Winners in the Ballance Farm Environment Awards and have been Federated Farmers members for many years.
She was appointed as arable representative on the Ministry for Primary Industries Governance Group for the response to the Wairarapa pea weevil incursion.
Karen played a key role in securing government funding to develop a future-focused cropping strategy for the Wairarapa and worked to secure the initial and on-going ex gratia payments for growers impacted by the extended regional growing ban. Her efforts and determination saw her named winner of the inaugural Federated Farmers Arable Industry Group 'Biosecurity Farmer of the Year' award in 2017.
Keep up to date in the industry by signing up to Farm Trader's free newsletter or liking us on Facebook