Hawke's Bay to host 2019 Young Farmer finals
---
For the first time in 16 years, Hawke's Bay will host the FMG Young Farmer of the Year Grand Final
With the 50th edition of the iconic FMG Young Farmer of the Year over, plans for the next year's competition is already underway, and for the first time in 16 years, Hawke's Bay will host the national final in July 2019.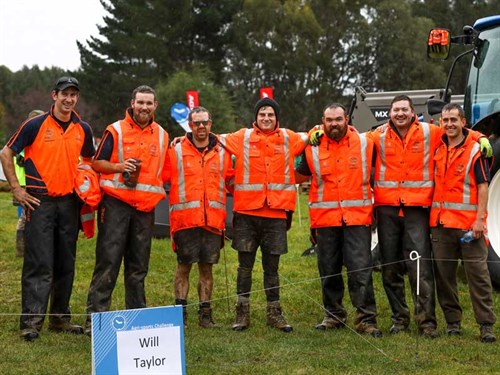 The announcement that Hastings and Napier will see the grand finals in July 2019 was made at the 2018 grand final in Invercargill.
"This is fantastic news," says Waipukurau dairy farmer Kahlia Fryer, who's the chair of the East Coast region of NZ Young Farmers.
"Hosting the event will provide a big economic boost to the hospitality sector in our region."
The last grand final in Hastings was in 2003. "Hawke's Bay is a major food bowl with amazing diversity," NZ Young Farmers chief executive Terry Copeland says.
"The region's famous for its award-winning vineyards and is teeming with producers of top quality fruit, vegetables, and meat.
"There is a real opportunity for that diversity to be showcased in the modules tackled by grand finalists next year."
Logan Wallace was named the 50th FMG Young Farmer of the Year in front of a crowd of 1000 people.
"We're now looking ahead to the next 50 years and how we refocus to integrate more technology and innovation," Terry says.
"It's incredibly important for us to reflect that New Zealand's food production isn't just about meat and milk."
Woodville farmer and banker Rebecca Brown, 34, chairs the board, which oversees the running of the prestigious contest.
"Horticulture and viticulture are an important part of the Hawke's Bay economy, and it will be exciting to see how those two sectors are incorporated into next year's grand finals," she says.
"It's going to be hard to top the 50th FMG Young Farmer of the Year organised by the Otago/Southland region."
But Napier City Council is already looking forward to having the contest take place next year.
"We are proud to welcome the grand final of the FMG Young Farmer of the Year to Hawke's Bay," Napier's mayor Bill Dalton says.
Catch all the action from the FMG Young Farmer of the Year 2018 where South Otago sheep farmer Logan Wallace battled off strong competition to be named the winner.
Keep up to date in the industry by signing up to Farm Trader's free newsletter or liking us on Facebook