How AI is changing NZ dairying
---
$8 million raised by NZ agritech company Halter to be used to help farmers by using IoT and AI
New Zealand agritech company, Halter, run by a rising Kiwi entrepreneur, who has worked for Rocket Lab, has raised $8 million from Silicon Valley venture capital firm Data Collective.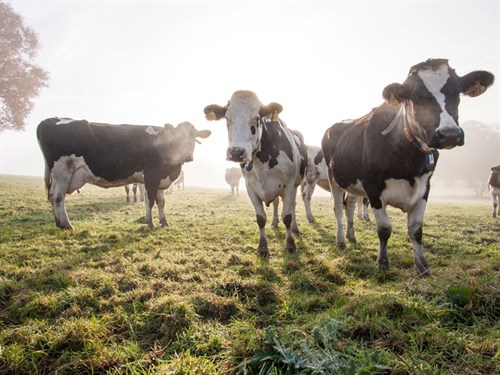 The Waikato company will use the $8 million to help farms guide and manage their dairy cows by using IoT and artificial intelligence, sustainably increasing production, saving billions in labour costs, and improving environmental compliance and animal welfare.
NZ IoT Alliance executive director Kriv Naicker says Halter will commercialise its patented technologies that use an AI and IoT powered system.
"Halter's solar-powered GPS-enabled intelligent neckband directs cows, so farmers can shift and manage their cows remotely with a few simple swipes on a screen," Naicker says.
"Complex cow movements, path planning, and health and heat detection is all done by AI behind Halter's platform. Halter's app moves herds to and from the milk shed, receive alerts when cows are showing signs of poor health, and provides virtual fences keeping cows out of rivers and drains."
Citing the convergence of IoT and AI in the agritech sector as a big milestone in New Zealand technology, Kriv says,  We are excited to see more of these cutting-edge, world-first tech developments, which are supported by the NZ IoT Alliance, the NZAI Forum, and the recently formed AgritechNZ which are all under the NZTech umbrella."
Craig Piggott, Halter's chief executive and founder, added that they have produced technology for the future of dairy farming globally.
Keep up to date in the industry by signing up to Farm Trader's free newsletter or liking us on Facebook