Three new members elected on NZ Young Farmers Board
---
Three new members have been elected on NZ Young Farmers Board at its annual general meeting in Invercargill
A Canterbury farm manager, Wellington-based an airline pilot, and a Woodville farmer and banker are the three new members elected on NZ Young Farmers Board at its annual general meeting in Invercargill.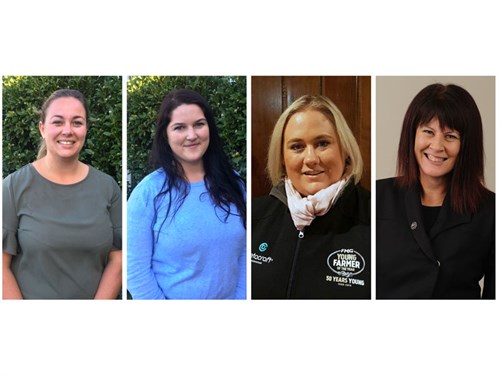 Ash-Leigh Campbell, 27, is a technical farm manager with Ngai Tahu in Canterbury, and she helps oversee the management of the iwi corporation's eight dairy farms, which milk about 8000 cows.
 "I'm hugely passionate about the organisation and I want to continue giving back while I still can," Ash-Leigh says.
She has been joined by Wellington-based airline pilot Hannah Cameron, 28, who grew up on a dairy farm in the North Waikato.
"I ran for the board because governance has always interested me and NZ Young Farmers is a huge part of my life," Hannah says.
Woodville farmer and banker Rebecca Brown, 34, is the third member to join the board. Rebecca chairs the contest committee, which oversees the running of the prestigious FMG Young Farmer of the Year. She was elected to the position on Sunday and is the first woman to hold the role.
"I'm really honoured. It's a cool feeling and shows women can do anything," she says. "I love being on this side of the contest. My husband Angus Brown was a grand finalist in 2010.
"I've been around the contest for 15 years and we even convened a couple of regional finals as well."
The changes mean half of NZ Young Farmers' eight-member board are now women. The fourth is Dunedin-based director Sharon Angus.
"It shows we're leading the way in ensuring our board reflects our evolving membership base," NZ Young Farmers Board chairman Jason Te Brake says.
The trio will attend their first NZ Young Farmers Board meeting next month.
Keep up to date in the industry by signing up to Farm Trader's free newsletter or liking us on Facebook