DairyNZ and NIWA work on productive riparian buffers
---
Dairy NZ and NIWA are working on a new collaborative project on productive riparian buffers
DairyNZ and NIWA are looking for riparian planting options for farmers that not only benefit the environment but can also be used to produce fodder for stock, food for people, or even pharmaceuticals.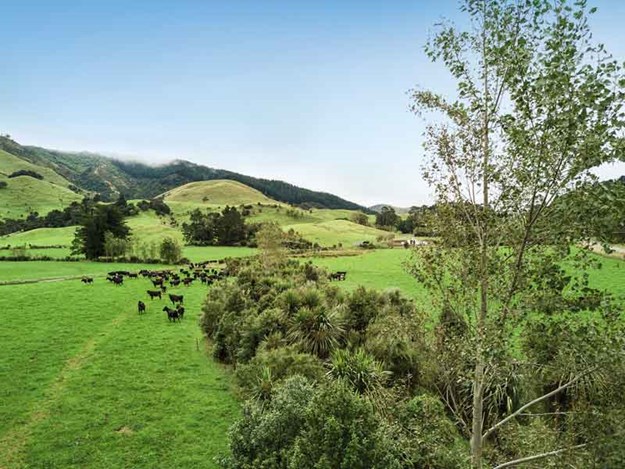 Thousands of dairy farmers across the country have carried out extensive riparian planting as part of their efforts to protect and enhance waterways, driven by the Sustainable Dairying: Water Accord.
To encourage farmers to keep up the great work and continue their planting efforts, DairyNZ environment manager Aslan Wright-Stow says they are looking for a win-win solution that provides environmental, economic, and social gains.
"We're looking at different types of vegetation that farmers can use to not only improve water quality but also retain a degree of farm productivity from riparian areas, which will encourage larger setbacks from waterways," Aslan says.
"One part of the study is to quantify the performance of tree species to intercept nutrients from greater depths than grasses, or other shallow rooting plants, and how those same nutrients can be retained on the farm through practical harvesting techniques."
He says the idea was partly inspired by hill country farmers who often prune willows or poplars, planted to stabilise erosion-prone land, to feed their stock during periods of drought.
Aslan says productive riparian planting for fodder is just one option the research will explore. Others include productivity applications for fibre, food and beverages, pharmaceutical products, essential oils, and dyes. The joint project between DairyNZ and NIWA is the first of its kind in New Zealand.
"This is new territory for New Zealand. There has been some research done overseas but more generally to investigate bioenergy rather than fodder production," Aslan says.
The project will also look at the best harvesting techniques to cut and carry the vegetation. "To be effective, harvesting systems must be efficient but not damage the plant or disturb the soil," Aslan says.
NIWA Aquatic Rehabilitation Programme leader Dr Fleur Matheson says the project will be a collaborative effort with research agencies working together with local farmer groups.
"This is essential because we need to be sure that the research delivers practical advice that is workable on-farm," Fleur says.
The three-year project has been co-funded by the Sustainable Farming Fund (SFF). It was one of the 15 new projects recently added to the 28 already confirmed from the 2017 funding round.
The SFF invests in applied research and projects led by farmers, growers, or foresters. The projects deliver economic, environmental, and social benefits to New Zealand.
Keep up to date in the industry by signing up to Farm Trader's free newsletter or liking us on Facebook