EuroTier 2018 Innovations: CalfOTel hybrid calf pens
---
The EuroTier show in Germany served up the latest innovations from around the globe. Among them was the new CalfOTel Hybrid calf pens.
The CalfOTel Hybrid calf pens allow calves to be housed outdoors either individually or in small groups from one day old to three months old.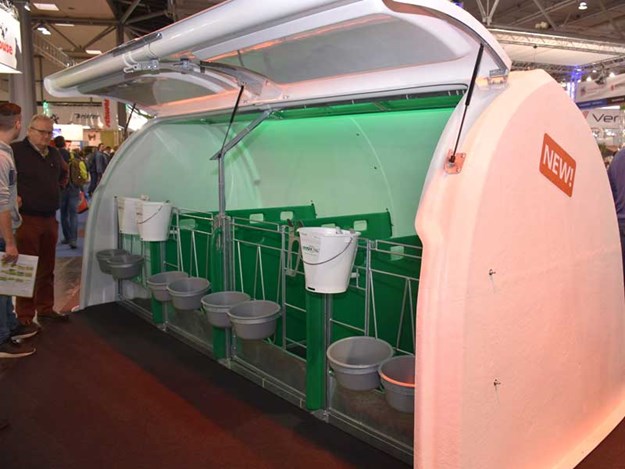 Dutch company VDK Products developed the CalfOTel Hybrid which houses the calves in a multiple occupancy hutch made of fibreglass reinforced polyester with a smooth inner coating.
The hutch can be divided with partitions to suit calf numbers and is very easily cleaned and disinfected. The opening door at the front allows for easy access and visibility of the animals to the farmer.
It's overall shape and adjustability provides a good microclimate in all weather conditions for the young calves.
The CalfOTel Hybrid is available from January 2019 and costs €3,500 (NZ$5,815) for the four calf model.
Keep up to date in the industry by signing up to Farm Trader's free newsletter or liking us on Facebook