Waikato University student aims to protect land integrity
---
Taiawhio Waipoua-Bryers has a personal goal to protect and conserve the integrity of land, and the Waikato University student has been awarded the 2018 PKW-Ravensdown scholarship
The scholarship is open to whanau of Parininihi ki Waitotara shareholders undertaking undergraduate study in agriculture, horticulture, science or environmental based degrees where stewardship of the land is a key component of study.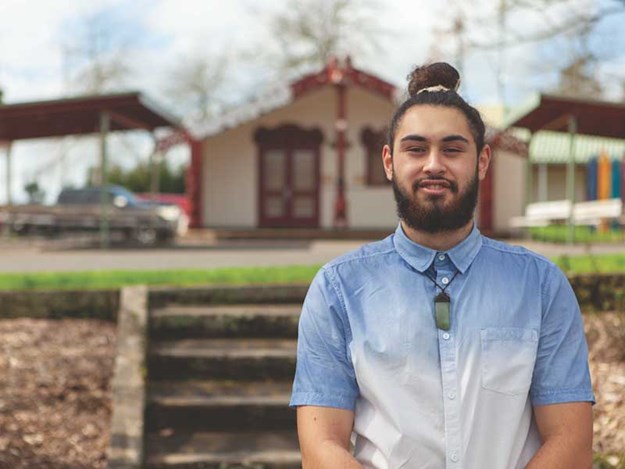 "This scholarship means a lot to me, not just because of the financial support, but because it's given me the opportunity to connect and network with people who have an environmental and agricultural mindset like mine," says Taiawhio. "The support from PKW also opens up possibilities for future endeavours."
Taiawhio grew up in New Plymouth where he attended Francis Douglas Memorial College. He is studying a Bachelor of Science (Technology) at Waikato University, majoring in Environmental Science and Maori & Indigenous studies.
Excited by the opportunities presented by the changing landscape of the agricultural sector, his goal  is to find ways to protect and conserve the integrity of the land.
"With the many local and global environmental issues we face today, we need more efficient and sustainable ways to improve agriculture."
With his degree, Taiawhio aims to combine sustainable environmental solutions with an indigenous knowledge base to further innovate indigenous land management and protect the integrity of the land for future generations.
Parininihi ki Waitotara is a Maori Incorporation based in Taranaki with a strong focus on innovative and sustainable solutions to create long-term value for present and future generations. The foundation of their business is 20,000 hectares of fertile land. Their business interests branch from there into dairy farming, crayfish, forestry and commercial property.
Keep up to date in the industry by signing up to Farm Trader's free newsletter or liking us on Facebook