The future of vertical farming
---
Vertical farming will not replace traditional fruit and vegetable growing in NZ, but it may supplement it in future if technology makes it economically viable, recently released finds
As part of her Kellogg Rural Leadership Programme, Horticulture New Zealand environmental policy advisor Rachel McClung has published a report, 'Can vertical farming replace New Zealand's productive land to deliver high-quality fruits and vegetables in the future?'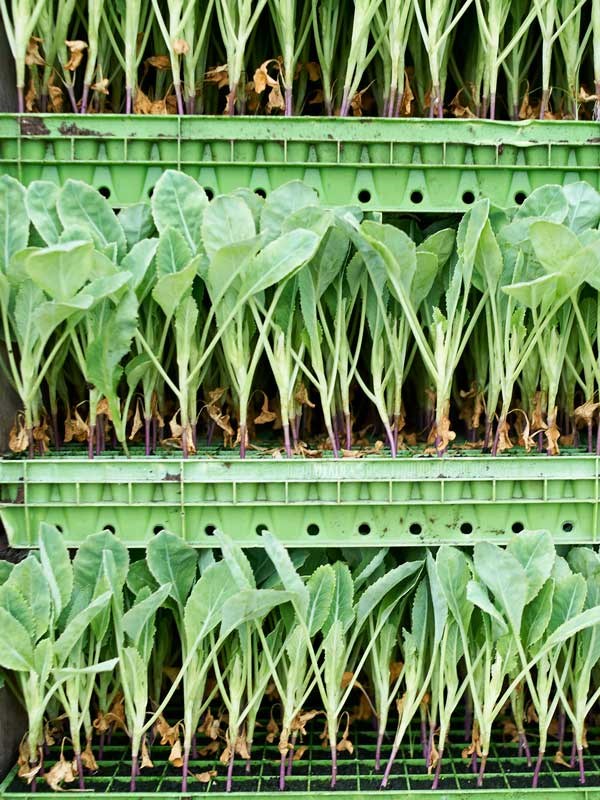 "Growing towns and cities are reducing access to some of New Zealand's most productive land for growing fruit and vegetables," Rachel says. "There is some complacency about this because of the misconception that fruit and vegetables can be grown somewhere else.
"But the combination of the right soils and climate is necessary. With housing taking a lot of our prime soils and climate change impacting regional weather patterns, it seemed a good time to look at alternative growing methods, such as vertical farming.
"With an estimate that demand for fruits and vegetables in New Zealand will be 33% higher in 2043 than today, a new way of thinking is required, hence my research.
"I found it interesting that while there are many recognised benefits of vertical farming, with the most prevalent being growing independent of weather conditions, the costs of the electricity needed for artificial lighting and temperature control, combined with the high capital investment and operational costs, currently outweigh the benefits.
"I also found that the type of crops that can be grown in a vertical farm are limited to the likes of leafy greens and herbs, and that vertical farms cannot grow the full range of fruits and vegetables we enjoy in New Zealand.
"I surveyed growers to gain insight and while three respondents had investigated establishing a vertical farm in New Zealand, none had proceeded due to the economics.My conclusions include that the New Zealand Government should take a balanced approach to the issue of New Zealand's diminishing productive land and food security."
Horticulture New Zealand chief executive Mike Chapman says the report is in line with industry thinking and the desire to have a food security policy for New Zealand.
"We are future focused and we understand things won't always be done the same way. The horticulture industry embraces technology and science, but it has to be as a value-add, rather than an expensive experiment," Mike says.
"New Zealand food sells around the world at a premium because it is grown in sunshine and good soil. We have to focus on where we can compete in export markets and be conscious of feeding our own people as well. We welcome Rachel's research, as there is very little that has been done about vertical farming, particularly in a New Zealand context.
"This research endorses our approach to engage Government in a food security policy that protects our unique growing land."
Keep up to date in the industry by signing up to Farm Trader's free newsletter or liking us on Facebook