Dual winners at Young Vegetable Grower competition
---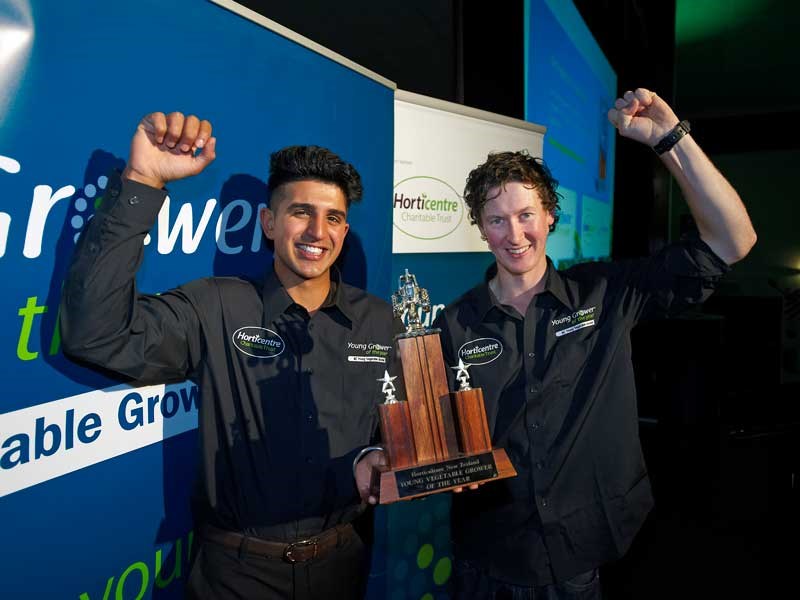 Young Vegetable Grower winners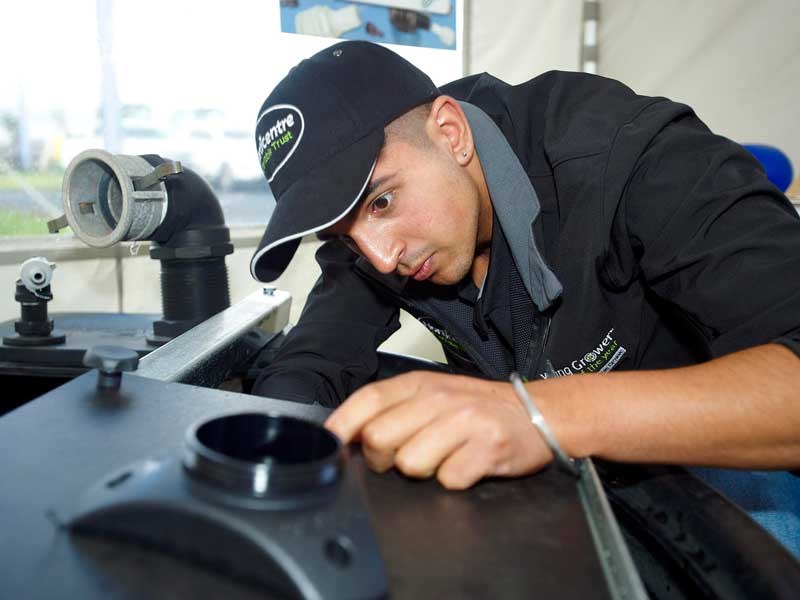 Austin Singh Purewa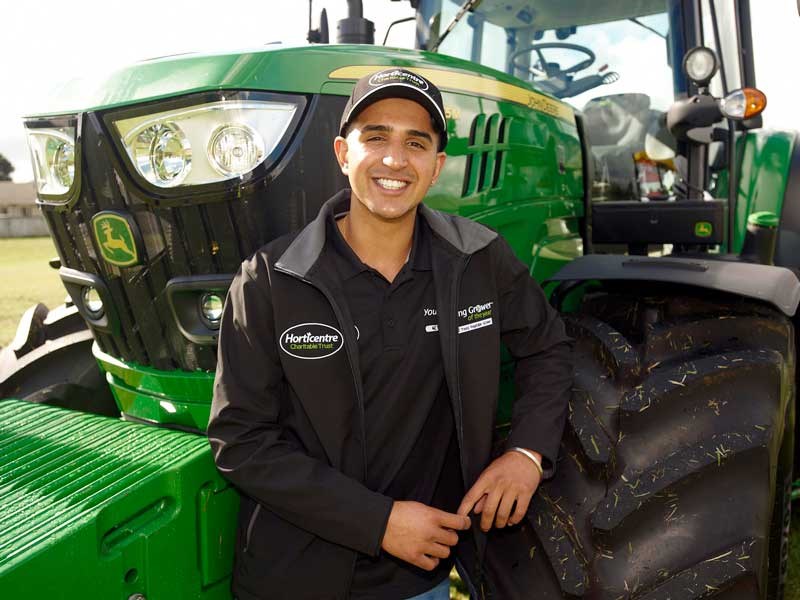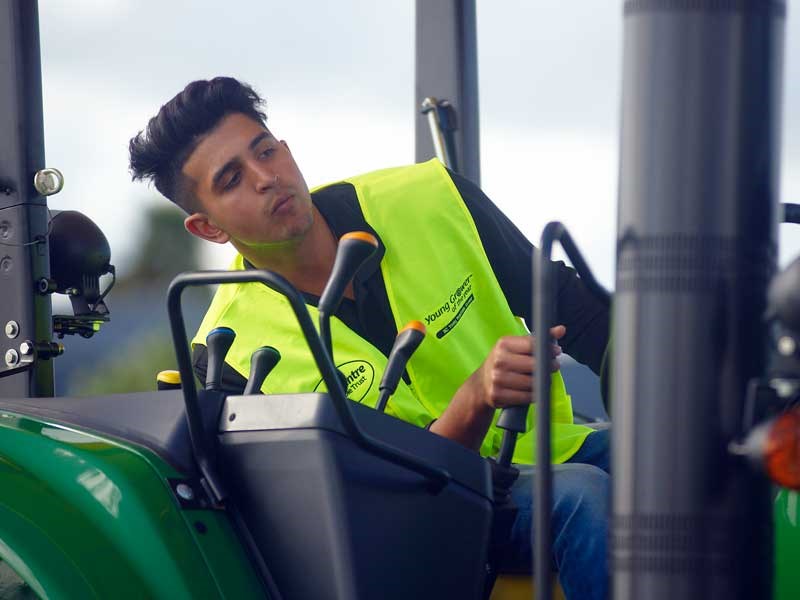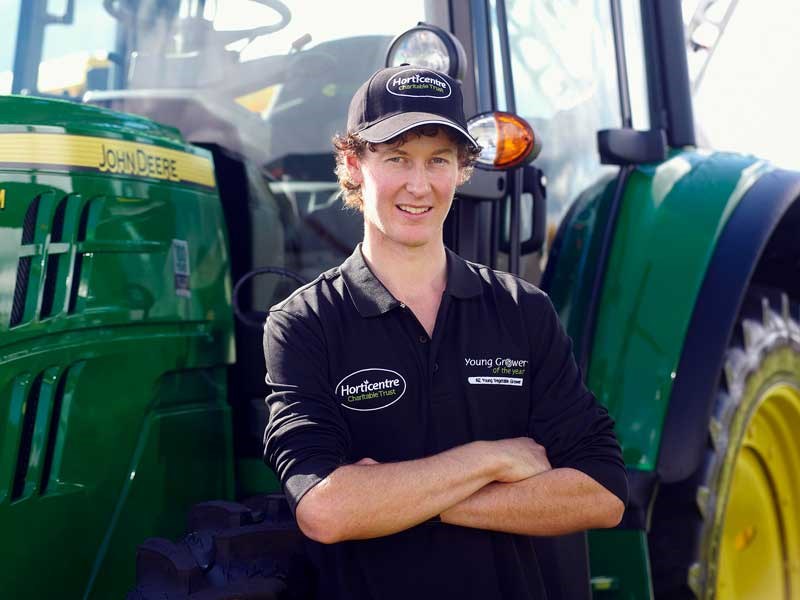 Craig Botting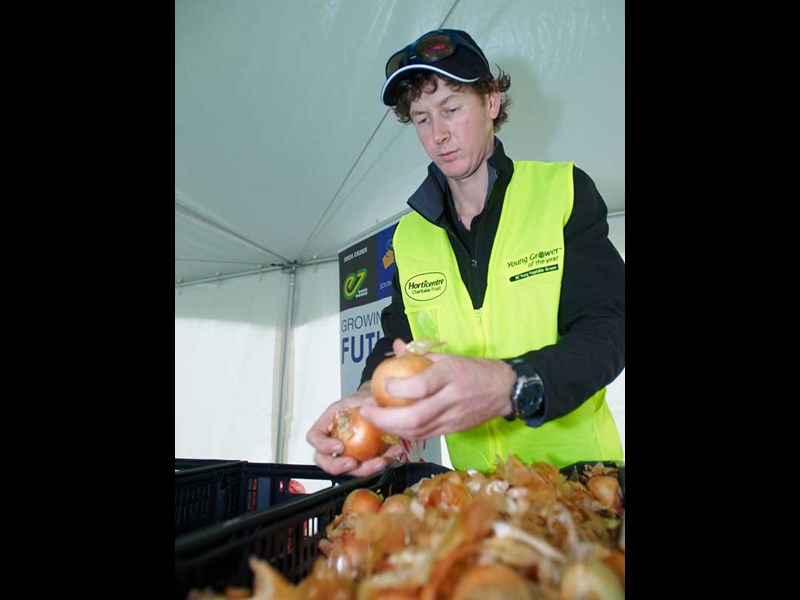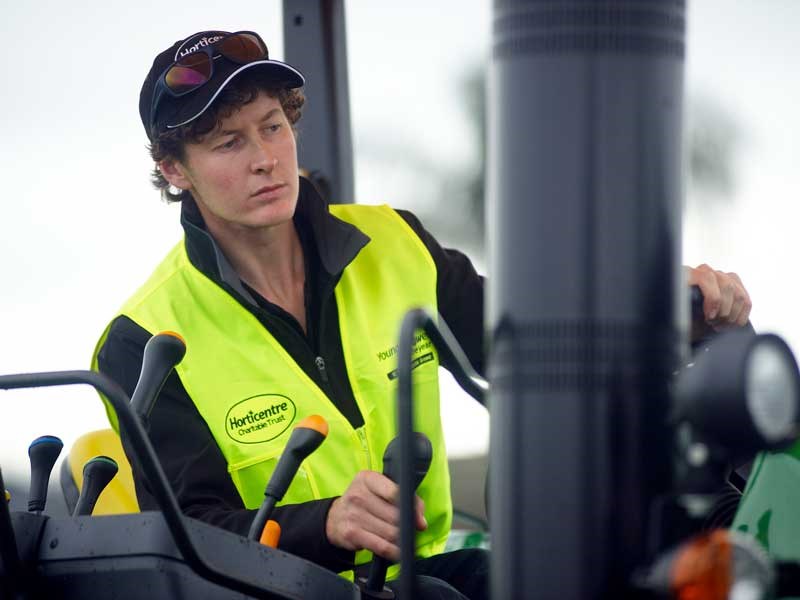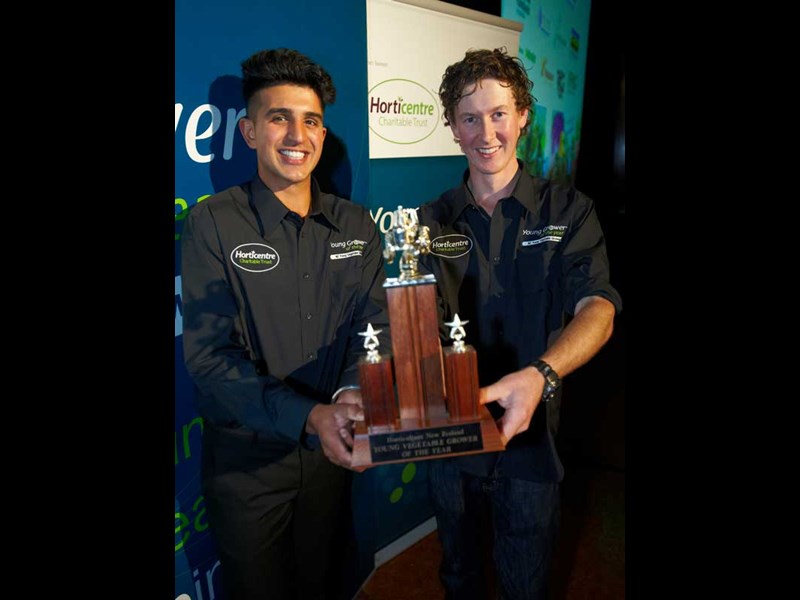 Young Vegetable Grower winners

The Young Vegetable Grower of the year competition proved too close to call, with two winners eventually named after an intense line-up of practical and theoretical challenges
Despite the challenges and final speeches, nothing separated the top two finalists and eventually, both Austin Singh Purewal and Craig Botting were crowned champions.
The competition is designed to test the skills needed to run a successful vegetable growing business, from squash and onion quality control to tractor proficiency. The awards final challenge saw seven contestants each deliver a speech about growing in a climate of change.
Pravin Hari, president of the Pukekohe Vegetable Growers Association, says this is one of the best Young Vege contests he's seen.
"These young guys have done the industry proud, and are a great example of why we run this competition. Young Grower gives our people a chance to shine, and this is easily one of the best bunches of entrants we've ever had."
Austin has worked in the family business Purewal Growers Ltd for most of his life, where he carries out harvesting, transport, staff management, sales, irrigation, and seeding duties. Austin has completed NCEA L3 Agriculture/Horticulture, holds a Growsafe Certificate and an Approved Handler Certification, and is passionate about helping to create future leaders in the horticulture industry, and supporting them throughout their careers.
"It's a night of mixed emotions, and I'm still a bit shell-shocked," says Austin, whose speech focused heavily on mental health support in growing.
"I'm pleased to have won such a great competition with Craig, and it was great to be part of such a friendly event.
"The more us young ones in the industry look after and support each other, the stronger we'll become, and hopefully, more will come in and realise how great it is to be a grower."
Craig is the planting supervisor and tractor operator at Scott Fresh Ltd, and grew up on a sheep and beef farm in South Otago, so is relatively new to the horticulture sector. His role at Scott Fresh involves ground preparation and maintaining healthy crops with the correct fertilising and spraying programs. He holds a Diploma in Agriculture from Lincoln University, and entered the competition to try new things, and broaden his depth of knowledge.
"I'm pretty new to growing, so winning this is huge for me," says Craig, who also won the individual award for best practical expertise.
"It's been a great experience, I'm so pleased to have won, and it's definitely something I'll be telling others to try out."
"Special thanks go to Scott Wilcox, the Young Vege Grower in 2017, for his support and encouraging me to give it a go."
The Young Vegetable Grower of the Year competition was run by the Pukekohe Vegetable Growers Association, in association with Horticulture New Zealand.
Austin and Craig, together with five regional Young Fruit Growers, will go on to compete for the final Young Grower of the Year 2019 title in Tauranga on 1 October.
Source: Horticulture NZ
Keep up to date in the industry by signing up to Farm Trader's free newsletter or liking us on Facebook