Case IH Combine news for 2020
---
2020 sees a variety of header upgrades and series updates for the Case IH Axial-Flow range of combines
The Axial-Flow 140 series aimed at mid-sized farms and contracting businesses becomes the Axial-Flow 150 series for 2020.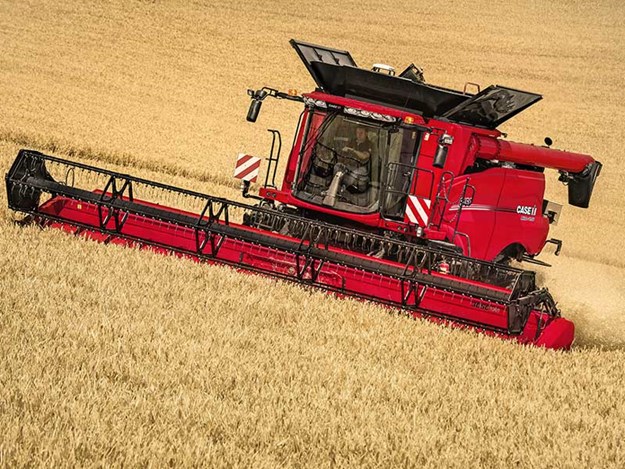 "As a specialist in modern combine design that nevertheless uses simple, proven concepts, Case IH does not cater only for large farm and contract harvesting customers," says Ben Payne, Case IH NZ Harvest Product Specialist.
"Axial-Flow principles work equally as well in mid-range machines as they do in our larger models, producing a clean sample and minimal losses across the whole span of combinable crop types.
"Case IH remains unique in our focus solely on a single rotor design with no prior drum and concave, because we believe the simplicity of this configuration to be the best way to achieve reliable, high- output, low-cost harvesting. With minimal time needed to adjust the machine from crop to crop, that achievement is unaffected by the number of different crop types a business may be cutting."
New for the 5150, 6150 and 7150 Axial-Flow combines are FPT Industrial engines that meet Stage II emissions regulations, with respective rated ECE 120 power outputs of 278, 333 and 380hp.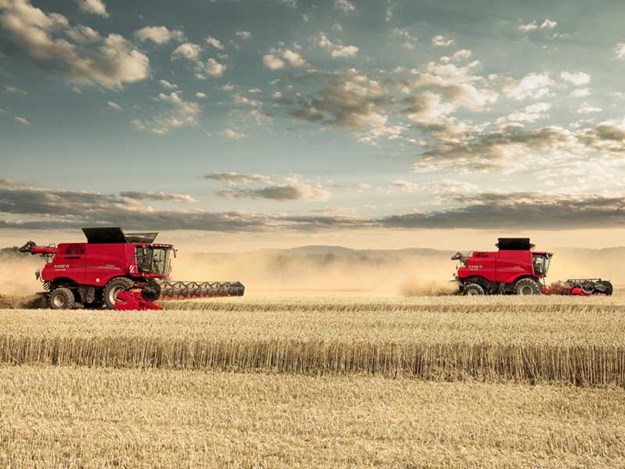 In an upgrade from the previous 140 series models, new 150 series Axial-Flow combines can be specified with IF800/65 R32 tyres to minimize ground pressure by spreading the combine's weight over a broader area.
Both 150 and 250 series Axial-Flow combines can now come with an LED lighting package with long distance and row finder lights, designed to ensure safer harvesting and improved manoeuvring on headlands.
New Zealand deliveries of Axial-Flow 150 series combines will begin in March 2020.
Updates for Axial-Flow 250 series models
The Axial-Flow 250 series combines introduced last summer will feature a new feeder/elevator option with a higher lift capacity, enabling the easy handling of larger headers.
One of the key features introduced at the launch of the Axial-Flow 250 series combines was AFS Harvest Command™ automation, which helps the operator to achieve a desired outcome from the machine by selecting a preference, such as a targeted loss level, grain quality, constant throughput or maximum capacity, the machine then automatically adjusting the required combine elements to achieve the desired aim.
The 250 series Axial-Flow models with AFS Harvest Command now benefit from improved initial settings that help the machine to gauge more quickly the ideal automation settings to achieve the operator's desired target when beginning work. This boosts work rate in terms of tonnage per hour across the whole field.
Further updates for the Axial-Flow 250 series include the new 24" 4 roller suspended rubber tracks allowing 3.5m transport width
Find more combine harvesters for sale in NZ
Keep up to date in the industry by signing up to Farm Trader's free newsletter or liking us on Facebook