T4 new front suspended axle
---
New Holland has launched its new front suspended axle on its specialty T4 tractor range
The launch comes hot on the heels of the T4 V/N/F Series receiving the coveted title of Tractor of the Year 2020 in the Best of Specialised category at. The criteria for selection included the engine, transmission, comfort, agility and design.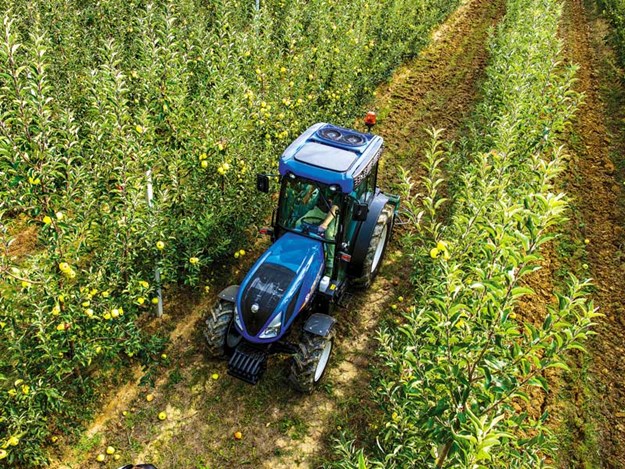 The latest upgrade to the industry-leading specialty tractor is the Terraglide front axle suspension. This can be specified with Trelleborg PneuTrac tyres to deliver greater traction when working on hillsides, as well as improved fuel economy.
The Terraglide front axle suspension protects the tractor, implement and operator from heavy shock loads during transport and in the field.
The height of the axle's pivot centre (above the centre of the tractor's front) ensures high rolling comfort and a high level of oscillation, so that when working on a slope, the tyre never comes into contact with the tractor. The automatic ride height control ensures that the suspension stroke is always available, even under heavy load.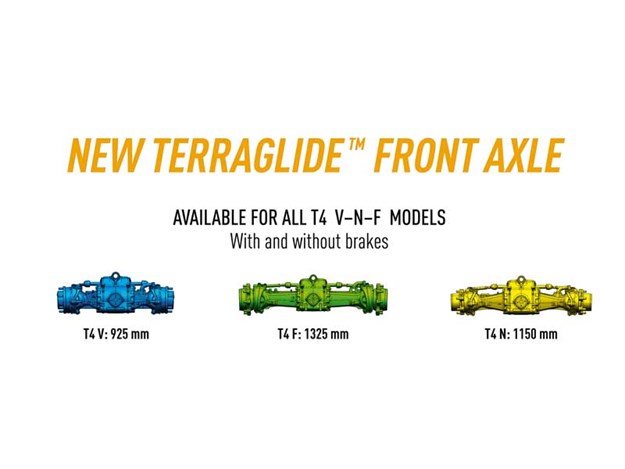 With Terraglide, the operator is able to control the suspension height to adjust ground clearance according to the conditions and the height of the front implement. This feature also makes it easier to install the front implement, leaving more time for field work.
Four riding modes – Locked, Soft, Medium and Hard – enable the operator to select the setting that best matches their preference and the requirements of the job at hand.
The T4N Terraglide delivers best-in-class stability, especially with heavy front implements, with the anti-dive/squat feature, which prevents pitching during braking and acceleration. The axle roll control further adds to the tractor's stability, preventing excessive oscillation and the risk of rolling over when working side slope.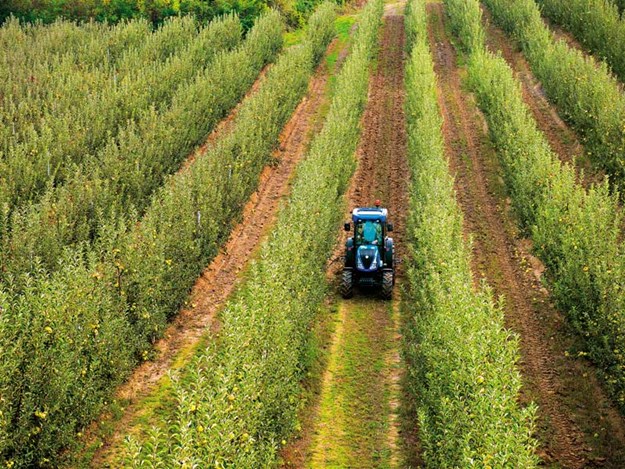 The comfort and stability of the T4 N/F/LP Terraglide can be further enhanced with Trelleborg PneuTrac tyres. These tyres deliver a 12 to 24% increase in traction as well as greater stability on steep slopes. In addition, the PneuTrac tyres provide more flotation, reducing soil resistance on the tyre and consequently improving the tractor's fuel economy even further.
"The T4 N/F/LP Terraglide is a perfect fit with New Holland's position as the leader in the specialty tractor segment," says Carlo Lambro, New Holland brand president.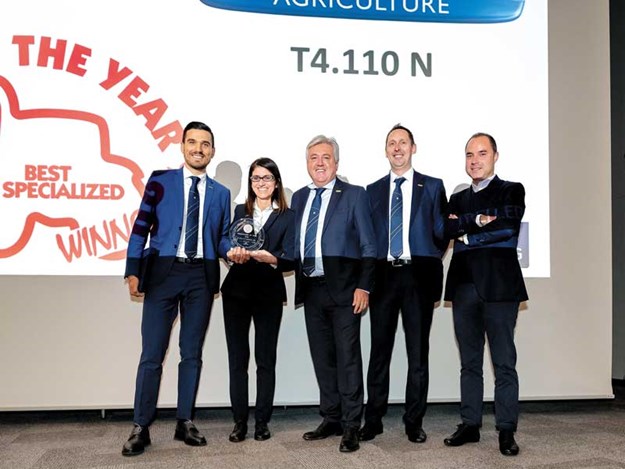 "We have a long history of being at the forefront of this sector, with an extensive offering capable of meeting the very specialised needs of a wide variety of applications, from narrow and wide vineyards to roof cultivations, from hill farming on steep slopes to our market-leading grape and olive harvesters."
Find more tractors for sale in NZ
Keep up to date in the industry by signing up to Farm Trader's free newsletter or liking us on Facebook