New Agrifeeds blending facilities open
---
Agrifeeds has invested in two new blending and storage facilities, in New Plymouth and Marsden Point
With much of New Zealand suffering from drought conditions, supplementary feed is of increasing importance for livestock. Agrifeeds has invested in two new blending and storage facilities, in New Plymouth and Marsden Point, to help increase its nutritional offer to customers.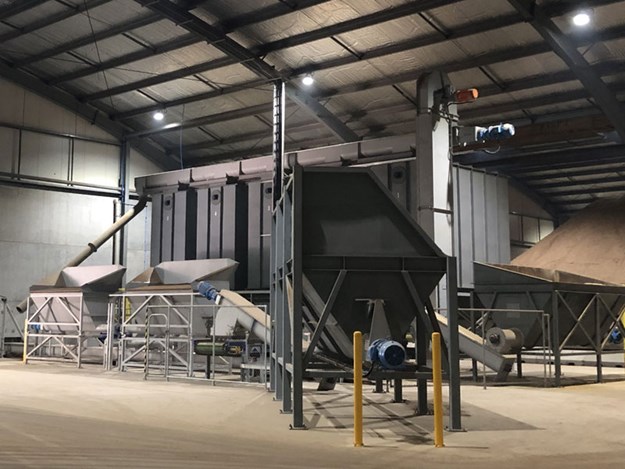 The Marsden Point facility will service Northland, while the New Plymouth operation will service the Taranaki and lower North Island regions. The new Marsden Point facility has four times the storage capacity of the previous store in Whangarei.
"The new precision blending operations will help us continue to meet the growing needs of our customers through the consistent blending of multiple products, the addition of value-added products such as Molasses and FeedXtra, and of course, the safe and consistent addition of minerals into their blends, such as Forti-Min," says Agrifeeds general manager Braden Waite.
The New Plymouth precision blender, located at Port Taranaki, has been designed to ensure the thorough blending of all products used in each custom blend, so customers receive their product fully blended from the moment it enters the truck.
Agrifeeds has also invested in the precision blender's surrounding infrastructure involving the storage of the products. This means continuous blending can be achieved, ensuring fast turnaround of trucks and an increased complexity of blends with minimal dust, while ensuring a safe working environment for Agrifeeds operators and transport providers.
"Additionally, our commissioning of a Double Agitator Mixer at New Plymouth means Agrifeeds can offer customers a cost effective PKE/Molasses blend without having to transport it down from the Agrifeeds Tauranga site, significantly reducing the ex-store price per Metric Tonne (MT)," says Braden.
The Marsden Point precision blender is very similar in concept and the Double Agitator Mixer allows the ability to blend locally rather than transporting from Tauranga and will mean Agrifeeds can offer Northland farmers the only PKE/Molasses blends at scale and competitive prices.
"This is part of our ongoing national strategy of investing into large storage and blending capacity to give farmers what they want, when they need it, at the quality required for top individual cow performance throughout the dairy season," says Braden.
Find farming machinery for sale in NZ
Keep up to date in the industry by signing up to Farm Trader's free newsletter or liking us on Facebook