Farm Trader partners with Farmers Weekly
---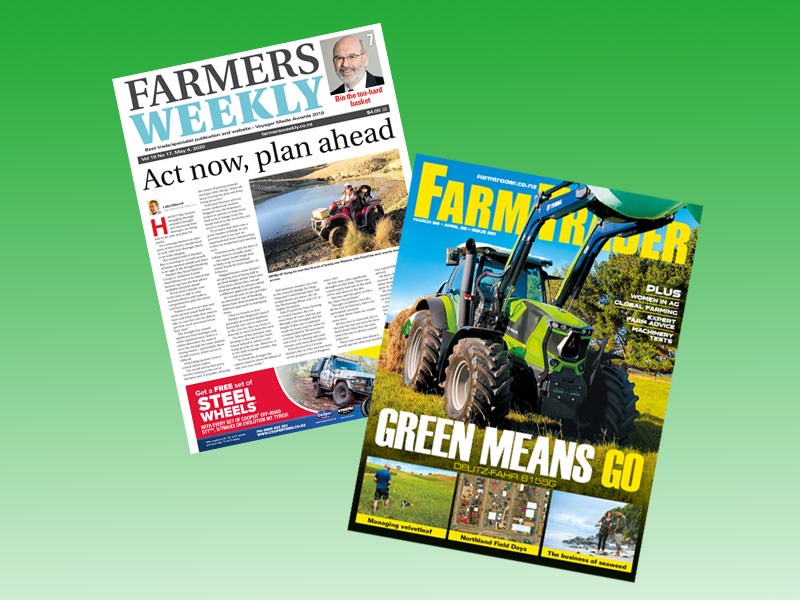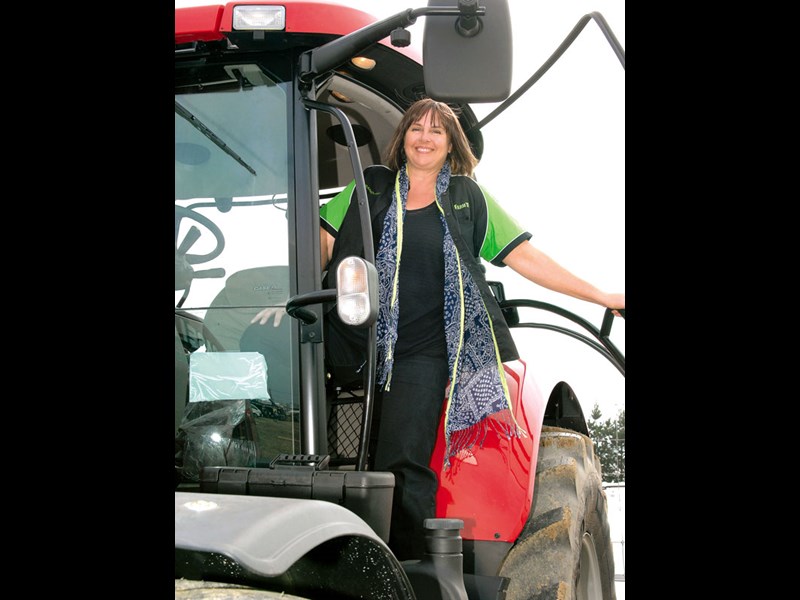 Farm Trader editor Lisa Potter

Farm Trader and Farmers Weekly are partnering to cross-promote to each other's audiences, showcasing new and second-hand farm machinery and products across their digital and print platforms. 
A publisher collaboration between two iconic New Zealand rural publishing brands has been forged through COVID-19 lockdown conditions to try and help stimulate growth and build strength in the vital farming market.
Farm Trader and Farmers Weekly are partnering to cross-promote to each other's audiences, showcasing new and second-hand farm machinery and products across their digital and print platforms. 
The goal is to connect more farmers and contractors with the latest in farm machinery, new technology and products, and help machinery dealers connect directly with their target audience.
"This is a simple collaboration around content in a specific market segment: machinery and products," says Dean Williamson, publisher of Farmers Weekly.
"You'll see promotions for new and used gear – the sort of things you like to see on display at the various field days, on machinery yards, and at clearing sales.
All that content can now land in every farm mailbox in the country. It makes sense for our two companies to work together rather than compete.
"There's never been more interest in technology and innovation than today. Farmers are, by necessity, quick adopters of on-farm tech and tools, and COVID has accelerated the need for more of that information to be delivered directly to them."
Farm Trader has a long history of delivering farm machinery and product reviews, field tests, insights, and updates, as well as creating unique video reviews of new machinery releases, and Farmers Weekly is a leader in reporting on news and the latest farm management information, reaching every farmer in New Zealand, every week.
From next month, there will be a Farm Trader section in Farmers Weekly, taking the best of Farm Trader to every farmer in New Zealand.
"Farm machinery has never been a strong section in Farmers Weekly," says Dean, "so instead of doubling up and competing, we looked at who is doing this better than anyone else and have chosen to partner with Farm Trader."
"With opportunities to display farm machinery at field days and similar events severely impacted by COVID, clients were approaching our companies for solutions, and one client suggested we work together. Early in discussions, the synergies were obvious, and it made sense to combine our individual strengths," says Farm Trader editor Lisa Potter.
"Many businesses have had to be forward-thinking through these times and come up with fresh ideas of how to better serve their market, so partnering up with another leader in this field makes total sense. By pooling our combined areas of expertise and our individual reach, we bring a much stronger package to the table.
"There's a healthy respect for each other, but more importantly, we have the same end goal – to see the businesses of farming and contracting thrive and grow."
With this new partnership, a substantially wider audience is created, bringing the ability to offer companies who advertise a reach into 100% of their target market.
"We're not adding clutter in an already crowded market but adding value for readers and clients.
"The COVID lockdown has accelerated technology adoption in the rural community. Farmers are missing their field days and discussion groups but have highlighted their adaptability with increased online communication tools like Zoom and Webinars.
"It makes sense for us to create a channel combining print, video, and digital to help our farm product and machinery companies showcase their products in an agile way, any week of the year, that reaches every farmer in New Zealand.
"We're proud to find a way to work together that delivers such a strong solution for all."
Both Farm Trader and Farmers Weekly have a strong history with New Zealand farmers and are proudly New Zealand-owned brands.
Farmers Weekly is owned by GlobalHQ in Feilding (which also produces Dairy Farmer, On Farm Story, Sarah's Country, and AgriHQ) and Farm Trader is part of TWR Media in Auckland (which produces Deals on Wheels, Fishing & Outdoors, and Trade-A-Boat NZ).    
Find farming machinery for sale in NZ
Keep up to date in the industry by signing up to Farm Trader's free newsletter or liking us on Facebook