All the odd jobs
---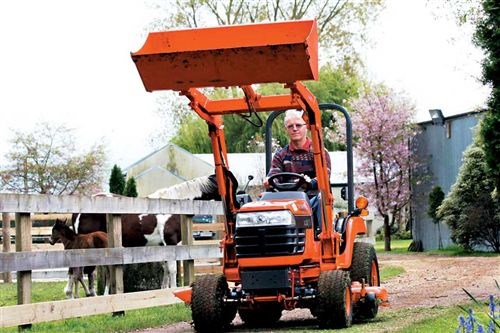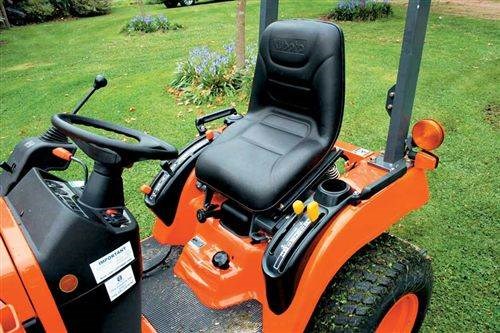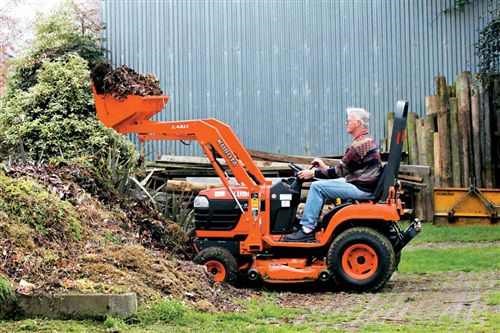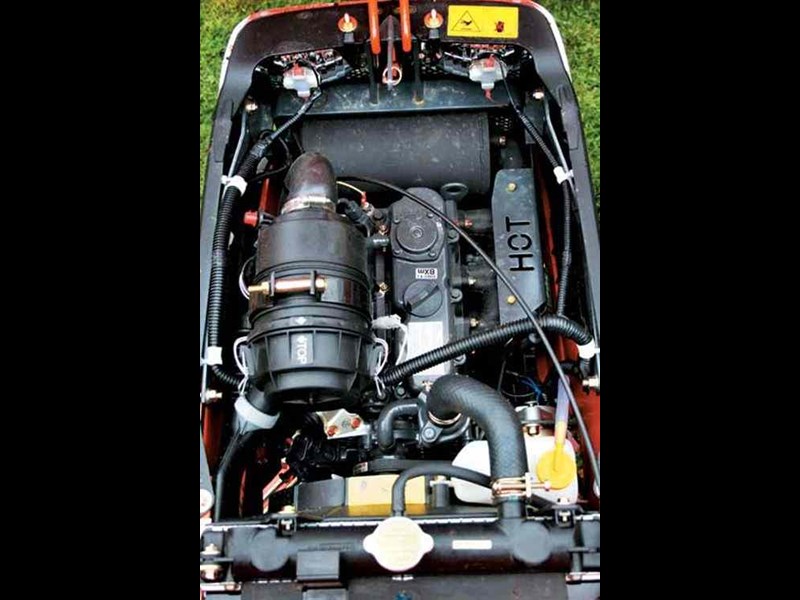 Te Awamutu lifestyle block owner, Steve Buchanan decided a Kubota would replace his small tractors, ride-on mower and ATV
Many farmers have large and often well-kept garden areas around their houses. Time and speed are very important – they don't like slow jobs – particularly on non-productive work such as mowing lawns, levelling the driveway or just filling in the potholes. With busy city jobs, lifestyle block owners have the same problems, but from different time constraints. Like farmers, many work long hours and the last thing they want to do when they get home is mow something.
The Kubota BX2230 is a small tractor that could suit the needs of both farming styles as it can be used for several different operations, from shifting small quantities of dirt, clearing rubbish, working compost, mowing lawns, driveway levelling and any number of other tasks. Although much smaller than a normal farm tractor, part of its advantage is that it can go into small places otherwise not considered, such as garden work between small trees, or kiwifruit vines – as a small orchardist may require.
An owner of a Kubota BX2230, Stuart Buchanan has a 13-hectare lifestyle block that carries a dozen cows, while his daughters breed horses, with 10 in the stable. I'm pleased to say before buying, Buchanan bought a copy of Farm Trader (the 100th special issue) to figure out what was on the market, although it wasn't until the next issue that he decided what he was going to do. He looked at a couple of other brands (cheaper priced), but settled on the Kubota because of their quality and the fact they hold their value.
Buchanan's Kubota replaced several small tractors, a ride-on mower and an ATV. Having a large lawn area, his Walker ride-on mower took around four hours to complete the task, using a tank of petrol in the process. The ATV needed replacing, which was used to feed out hay, and Buchanan also owned two small tractors.
"My daughters will use this [the Kubota] as much as I will, so that's why I bought it. My wife will be moving the compost, she's a keen gardener and, because this is small, it can get into places the others don't," Buchanan says. The style of the Kubota with its turf tyres really suits the property, too, as it is now used to keep the horse arena levelled and the racetrack in top condition.
Buchanan said he almost didn't buy his BX2230 with the mower option, but changed his mind at the last minute. He's thankful he did, too, because he's shaved a whopping 2.5 hours off his grass mowing time, saying it now takes 1.25-1.5 hours total. After helping to mow their road frontage, I fully believe him. Just drive up to where you want to start, select the correct PTO drive from three options, front only (2500rpm, at 3125rpm engine speed), rear (540rpm, at 3068rpm engine speed) or both PTO driven simultaneously, lower the mowing unit and away you go. Although our grass was fairly short, the engine didn't even notice any extra loading, even at half throttle. Get to the end of the run, lift the mower unit, make your turn, lower it again and you're away flying. When you are finished, disengage the PTO drive and drive home at up to 13kph. Underneath is a three rotary blade configuration which is infinitely height adjustable from the seat position, from zero up to 100mm, for rough ground or heavy grass. Berkers said the mower deck can be removed completely within a approximately one minute.
I was surprised how easy it was to turn the BX2230 and, with its excellent steering lock, it can go just about any place without the hassles you'd get trying to do the small jobs with a bigger tractor. Aided by power steering, its ease of turning didn't seem to matter either, whether it was in 2WD or 4WD.
My digital sound meter told a different story to what is printed on the leaflet. With the engine revved up but without the mower operating, I recorded 93dB from the sides and front, but 100dB from the driver's seat, which was noticeably noisier to the ear. The Kubota doesn't need to be revved flat out for everything you do and is considerably quieter on, say, half throttle, but it does point out it is quite noisy when it has to be worked hard, such as loader work.
Underneath the single-catch release bonnet is a 898cc three cylinder Kubota D902 diesel engine, delivering 22hp at 3200rpm and almost PTO 17hp. The BX2230 has an interesting two-way foot throttle control for forward and reverse. After start-up, select either of the high or low gear ratios, put your foot down and you're already in business. Just take your foot off the accelerator if you want to stop and the Kubota stops quite suddenly – I certainly didn't need the brakes! If you want to reverse, depress the rear part of the seesaw throttle to move off. The hydrostatic HST clutch does all the work for you.
We didn't do it on site, but it takes less than a minute to fully remove the front-end loader. All you have to do is uncouple the three quick release hydraulic hoses, remove two pins, drop the legs down and then remove the main pins on either side, and back away. The entire loader control unit, with lever, remains with the loader. The LA211 loader obviously won't have the power or stability of a normal sized tractor loader, however it won't be carrying the same weight loads nor lift them as high either. So, its stability was in keeping with a small tractor.
For the loader to be most effective, the engine really has to be on full throttle in order to keep the 21-litre/min hydraulic flow rate up. When pushed, it struggled to fill the 1220mm bucket on drive-in and lifting, so don't expect great things if you are thinking of cutting a new track with it. One advantage is that the hydraulic rams are two-way, which means there is power on the downward stroke, allowing the operator to actually dig the bucket into the dirt, or whatever, rather than relying solely on gravity. The loader is a great help for Buchanan's daughters on the farm. With a hay bale in the bucket, they are now able to drive up to a fence and drop the bale into a paddock.
"My daughters also use it for emptying the stables," Buchanan says. "With this, they'll drive straight in, clean the stable manure into the bucket and put it onto the compost heap."
A standard three-point linkage arrangement is fitted to the rear, which makes the BX2230 even more versatile as various implements can be connected, including a blade, levellers, rotary hoe, a post hole borer or even a spay unit.
A diff lock is available on the rear axle if you get stuck. Other features of the BX2230 are a full complement of lights, allowing it to be road registered. It comes with an excellent fully retractable seatbelt to go with the heavily fabricated ROPS bar. The seat itself has a built-in safety feature, which basically means you can't start the machine unless you're sitting in the seat and the engine turns off automatically when the driver gets off, which can be a pain at times, however, such is the price of safety.
By Terry Stevenson
SPECIFICATIONS
Kubota BX2230
Engine: KubotaD902-E-Bx
22 Gross hp @ 3200rpm
16.7 PTO hp @ 3200rpm
3 cyl, 898cc
PTO: Rear PTO 540 @ 3068rpm
Mid PTO 2500 @ 3125rpm
Weight c/w ROPS: 590kg
Length c/w 3 PL: 2340mm
Width (min tread) turf: 1145mm
Height with ROPS turf: 1800mm
Transmission: Hydrostatic (HST) 2 Ranges
Travelling speed fwd: 13kph
Travelling speed rev: 10kph
Keep up to date in the industry by signing up to Farm Trader's free newsletter or liking us on Facebook